Primary School Cricket Opportunity; September to December 2020
Cricket has unfortunately lost half a season and to us this has meant that across terms 3 to 6, when in 2019 we delivered 1,029 hours in 94 schools, we have sadly been unable to support you and your pupils and instead we've had to put all of our delivery staff on to furlough. This has been gutting for the game on the back of such a successful summer in 2019 when we won the Men's World Cup and we hosted both the Men's and Women's Ashes.
However, we want to be positive and in recognising that September and October are quite often beautiful months of weather, we want to gauge what level of interest primary schools have to access cricket or multi-skilsl coaching from September onwards.
For this reason we would like to request expressions of interest from schools on whether or not you would like Wiltshire Cricket to deliver either cricket or multi-skill coaching from September onwards (term 1 &2).
Our offer is:
Mornings only (9am to 12pm) - £51.00 per day
Afternoons only (1pm to 3pm) - £34.00 per day
Whole day (9am to 3pm) - £85.00 per day
Virtual Coaching sessions (Joe Wicks style) - Please let us know if this is of interest to you
We appreciate that there may be a restriction on the number of external people coming in and out of schools and therefore we are only offering half day or full day slots.
The all-day coaching offer effectively means our Coach would become a member of staff for that chosen day of the week.
This delivery is available to any age group, we are very flexible. We tend to book slots that run weekly for each term. This provides 6, 7 or 8 weeks of consistent coaching.
For now, all we are requesting is an expression of interest if your school would be interested in coaching in term 1, 2 or both – you would not be committing to anything, it will simply provide us with enough information to enable us to think about the staffing levels that may be required for September on. If you can commit now then wonderful and we can work with you to get the dates and plans in to the diary.
We hope this all makes sense and if you have any questions please don't hesitate to contact Ali Goddard.
We look forward to hearing back from you on this matter. Please contact Ali Goddard to discuss the above further: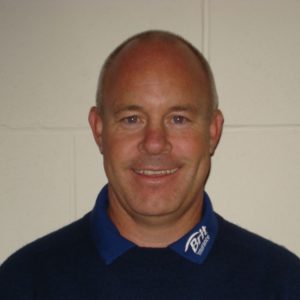 Ali Goddard
Head of Junior Cricket