ECB Inspired to Play Grant
ECB Inspired to Play Grant
Due to the outstanding efforts of the whole of the cricket network, there is a high level of confidence that we will have a full and safe summer of cricket. The ECB are keen to work with the network to make the most of the growth opportunities that will be available in a packed summer of cricket on TV, especially around The Hundred and the free to air television that will reach large numbers of people that don't currently participate in our game.
To support the ambition, today we are thrilled to launch the "Inspired to Play" Grant. The scheme aims to increase the number of children (boys and girls) and/or women participating in the game by supporting the delivery of new/enhanced recreational cricket activity in England and Wales during the months of June - September 2021.
Your Club can apply for a grant of £1,000 and/or £250 to help your Club open up for new and current players this summer. To apply, please follow the below steps:
Please check your eligibility and requirements by reading the guidance notes
Register your Club on ECB's Investment Management System (or log in if already registered) and select "Inspired to Play" from the list of funding programmes
Complete the application form and sign and return the contract offer letter to release funding
If you have any questions, please contact your County Board.
---
Wiltshire Cricket Additions:
Why are the ECB launching this grant?
A catalyst for a second window of junior cricket and women's cricket this summer – As is alluded to above, the ECB are really keen to see opportunities for cricket in place within our communities at the same time as the Hundred is taking place and being shown on terrestrial television later this summer. They are aware that many clubs begin to wind down their provision during this time, when in actual fact this year we really want to see lots of opportunities in place when interest in Cricket hopefully spikes later this summer. Therefore, this grant is very much being seen as a catalyst for creating a second summer window of junior and women's programmes.
Be ready for a spike in searches for Cricket – Linked to the above point, there is really powerful data around how many searches there were for Cricket during the time that England won the World Cup in 2019 (after the final had been shown on terrestrial television). It is hoped that later this summer, with Cricket likely to be much more accessible, we will see similar spikes in searches for the game. It is therefore important that there are local opportunities in place for people who may be inspired to take up Cricket.
Society opening up – There is also a belief that by the second part of this summer, if we are restriction free as is a possibility in line with the Government's roadmap, we may see a real desire for people to get out and do new things. Therefore, we want Cricket to be front and centre of a newly opened up and restriction free society.
Bouncing back from Covid-19 – This final point is really an extension of that last point; We are likely to be operating in an increasingly competitive landscape with all sports competing for new participants in what will inevitably be a more competitive post Covid world. Therefore, this grant provides support for clubs in making sure we are at the forefront of offering opportunities to potential new participants this summer.
---
What might your club apply for?
The guidance notes attached give a strong indication of the sorts of programmes that this grant may support, e.g. running second All Stars and Dynamos programmes during the summer holidays, or running a dedicated summer holiday camps for children and / or women.
Whilst we recognise just how stretched clubs are currently, we also hope that the opportunity to utilise some funding will help to make more activity later this summer a real possibility within your club. There is a strong believe that we can create a really strong legacy from this summer, and with that in mind I very much hope that this grant opportunity will inspire your club to consider delivering new junior cricket or women's cricket programmes during the second part of the season.
---
As a Cricket Board, we are really keen to support clubs and see as much activity taking place this year as possible. Therefore, if you are club who has not delivered All Stars, Dynamos or women's cricket before but would like to consider utilising this grant to do so, then please do get in touch to discuss. Equally, if you are a club already delivering lots of activity and are concerned about taking on more, please do get in touch with us to discuss: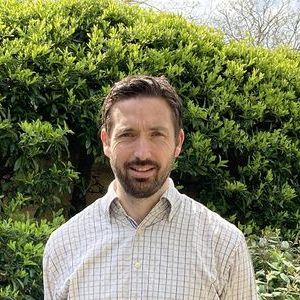 Pete Sykes
Managing Director