ECB launches NEW County Grants Fund + Invitation to Wiltshire Cricket Information Evening
We are delighted to communicate information on the launch of the new ECB County Grants Fund.
The County Grants Fund aims to support affiliated Cricket Clubs to create welcoming environments, provide enhanced facilities and playing opportunities, and to develop environmentally sustainable clubs.
---
Creating Welcoming Environments
To support the launch of the County Grants Fund, the ECB has released a new Creating Welcoming Environments Guide.
The guide has been developed to support the range of ECB initiatives aimed at making cricket a game for everyone as we strive to increase the number of people playing cricket recreationally through a strong, sustainable and inclusive club network which ensures that everyone is made to feel welcome and an integral part of the club cricket landscape. The Creating Welcoming Environments document is intended to provide guidance for cricket clubs to help make cricket facilities more inclusive and welcoming to all, by creating better environments for everyone using them and to encourage a more diverse range of people to join cricket clubs and get involved in the game at a recreational level. Club facilities are an important factor in ensuring that everyone, regardless of age, sex, sexual orientation, race, faith or disability, feels comfortable within the club environment.
Creating Welcoming Environments Guide:
This guide has been designed to help all cricket clubs examine their existing facilities and identify areas where improvement works could make a difference to how welcome different users feel within the club. It also supports funders and designers throughout the process of identifying improvement works aimed at removing barriers to participation in cricket and helping everyone feel more welcome.
Creating Welcoming Environments Guide
To assist clubs in assessing where they may need to improve their facilities to make them more welcoming and inclusive, the ECB has developed a couple of self-assessment documents.
---
The County Grants Fund
ECB County Grants Fund Guidance Notes
Attached above are the full guidance notes for the County Grants Fund, including processes, levels of funding available and eligibility criteria.
The fund has three themes:
Creating Welcoming Environments
Providing Enhanced Facilities and Playing Opportunities for Women's and Girls' Cricket and / or Disability Cricket
Tackling Climate Change
You can read a lot more information about these three themes within the attached guidance notes.
---
How will the County Grants Fund be managed in Wiltshire?
There are a few key points we would like to make to clubs at this stage:
Prioritising – As is indicated in the Guidance notes, priority will be given to applications from Clubs that are actively engaged with ECB programmes (All Stars, Dynamos, Women's and Girls' Cricket and / or Disability Cricket). There is an important reason for this and it is because a key aim of the fund is to help make clubs more welcoming environments for the whole family and community. Therefore, through delivering the mentioned national programmes these clubs are already demonstrating a commitment towards diversifying their club offers and so priority support must be given to those clubs to help ensure that their facilities support and compliment their on field offers
Local management – The County Grants Fund has been set up to be administered locally with autonomy for us as Cricket Boards to work with clubs and make decisions on projects that warrant investment. This is something that we welcome as it will give us an opportunity to work closely with those clubs that believe they have a project that meets with the criteria and that can help to develop the club as a whole
Do not see as a replacement for Small Grant Scheme – The County Grants Fund is absolutely not a re-badge of the old Small Grants Scheme. The project themes are very different but also with potentially higher levels of investment, the County Grants Fund will involve more dialogue between club and Board, and more robust planning to ensure that the investment fits with the wider aspirations of both club and Wiltshire Cricket.
Scale of support – The County Grants Fund has been launched by the ECB as a priority for supporting the recreational game and the ambitions of its Inspiring Generations Strategy. Therefore, there are very positive levels of investment attributed to the fund. However, there are still finite levels of funding available to us in year one which is why we will work closely with cricket clubs to identify appropriate projects. Equally though, whilst we are still operating in financially uncertain times, there is a lot of confidence that this fund will continue beyond 2021 given its strategic importance to the ECB and to Cricket Boards locally. With that in mind, we do not want to see the County Grants Fund as a rush for money from the club network. Instead, we will be looking to work with interested clubs to identify potential projects. If through that close working relationship we identify a project that might be a bit further down the line then clubs should accept that we will take the approach of wanting to develop projects properly as opposed to wanting to issue funding to the first clubs that speak to us.
---
County Grants Fund and Creating Welcoming Environments Invitation Evening
In order for you to hear a bit more information about the County Grants Fund and the Creating Welcoming Environments resources, Wiltshire Cricket would like to invite you to an information evening as follows:
Tuesday 3rd August
7pm – 8pm
Via Zoom – Registration required
Register in advance for this meeting:
https://us02web.zoom.us/meeting/register/tZEuduigpzouH9WS4Jc8Q0JBq2P9rP9HvYR5
After registering, you will receive a confirmation email containing information about joining the meeting.
During this evening, we will also aim to share a bit more information around the processes that we as Wiltshire Cricket will be deploying in terms of management of the fund and our own local decision making. To sign up to attend this evening, please register via the Zoom link above.
For more information on the ECB County Grants Fund, please contact Pete Sykes: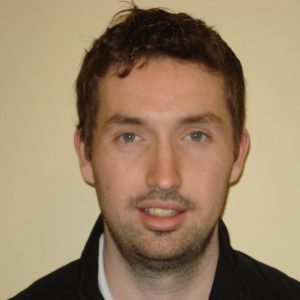 Pete Sykes
Managing Director