Wiltshire Cricket's ECB Coach Award winners recognised at Grassroots Cricket Awards Club Leaders event!
On Tuesday 16th November, Wiltshire Cricket held its Club Leaders Thank You evening, during which a number of Grassroots Cricket Awards as well as our ECB Coach of the Year awards were presented!
The event formed part of Wiltshire Cricket's roadshow of Grassroots Cricket events, which have all been aimed at saying thank you to the amazing network of volunteers who make our game happen. The past two years have been incredibly challenging for everyone but during this time the resilience of our sport has shone through, thanks in large to committed people up and down the country.
During our 'Club Leaders' event at Devizes Town Hall, a number of awards were presented. In this article, we will focus on our ECB Coach Awards:
ECB Coach Awards
Outstanding Contribution - Coaching - Winner - PAUL VOOGHT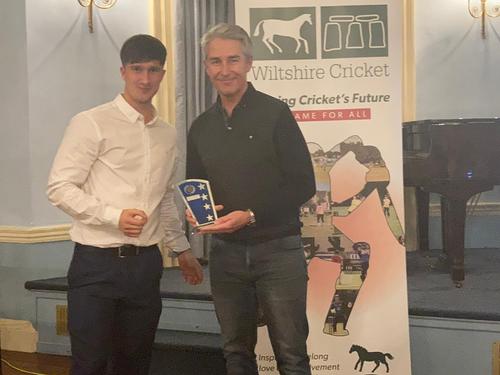 From Paul's nomination ...
Paul has been active in cricket at every club with which he has been involved. Inspiring young players to take up and develop a lifelong lover for the game. He has also inspired those cricketers around him to progress themselves and their understanding of the game.
Having completed his pathway through coach education during the early to mid 2000s, Paul also took the step to qualifying as a tutor in 2007 and has always been keen to develop himself and expand his expertise into other areas.
Specifically, to his work with Bradford on Avon Cricket Club, he has been an active member of the coaching team at the club since restarting the youth section in recent years. He has led from the front throughout both in delivering inclusive and fun coaching sessions, but also in encouraging others to start on the pathway to becoming a coach and therefore creating more role models for the children of Bradford on Avon.
The club runs sides at Under 11s and Under 13s age group levels with the intention to run a third Under 11s side in 2022.

He has actively encouraged the formation of Girls and Ladies cricket and is involved in All Stars programmes at the club. He never misses a session and organises extra ones as required. He has had a positive impact on hundreds of children over the years , and still finds the time to play on a Saturday!
Outstanding Contribution - Coach Development - Winner - PAUL STODDARD
From Paul's nomination ...
Paul Stoddard has been involved with Wiltshire Cricket for as long as it is possible to remember. He has been delivering high class and high quality coaching programmes at all levels of the performance pyramid. Working with players at club, district, development and full county levels, he has been involved in the development of hundreds of cricketers over the course of his coaching career. In recent years he has helped to delivery Wiltshire Cricket's EPP programme for its young players at the highest level.
However it is his work with helping to create the coaches of the future for which we would like to commemorate in making this award to him. In a county of limited size, the number of coach developers available is also limited. For this reason, we would like to thank our coaches who have gone that step further to help create new coaches and to support those coaches who look to develop themselves to provide a greater service for this player and the clubs they too support.
Paul Stoddard has been tutoring/coach developing for over 15 years in Wiltshire. Having completed his ECB Level 3 qualification in the mid 2000s, Paul has worked tirelessly delivering courses up to and including the UKCC2 Young Player and Adult courses. Despite the challenges that running courses to a schedule create, his delivery on his courses was always of the highest standard.
His desire to ensure that the next new cohort of club coaches have as much chance as possible to succeed in their own fields, means that he is held in high esteem by his students. Always keen to use every available opportunity on the course to add additional value to the core content of the courses. His experience of coaching at county boys and adult club cricket levels provides new coaches with an insight that is invaluable for their development.
Young Coach of the Year - Winner - ALED EVANS
From Aled's nomination ...
Aled Evans has been an active coach, both at club, county and professional level for the best part of the last seven years. While he is an employee of Wiltshire Cricket, his professional ethos almost certainly stems from his time at his home club, Biddestone CC. His family are life long members of the club and Aled has grown up knowing about the values of what is expected from a good children's coach. Now in his twenties, he is giving something back to his club and helping other coaches provide something for their clubs too through All Stars and Dynamos Cricket programmes.
Away from his work with Wiltshire Cricket, Aled is actively part of a Biddestone CC youth section which allows its young members to run the youth section in a way that they feel will best suit the players, under the management of the young team of coaches.
Working for Wiltshire Cricket, he has thrived and taken the opportunities available to him with both hands. In his role as All Stars Champion, he has been able to promote the game of cricket in primary schools across KS1 and KS2 age groups. However he has also shown a great talent for delivering training to Cricket Activators as part of this role.
Putting more mature volunteer coaches at ease, providing them with the necessary information and practice opportunities seems to come naturally to Aled.
Not only is he giving of his time when working with his club, Biddestone. He is also giving in his time supporting others. Specifically in his work helping with the delivery of the Wiltshire Women's 1st XI programmes. The support that he has provided Sam Dent (Head of Women and Girls) has created opportunities for more women to participate in County programmes than Sam would be able to deliver on his own.
If Aled is able to continue to expand his portfolio of coaching and coach educating opportunities, he will continue to increase his worth to Wiltshire Cricket and become a bigger asset for his club.
Coach of the Year - Winner - RICHARD HOLMAN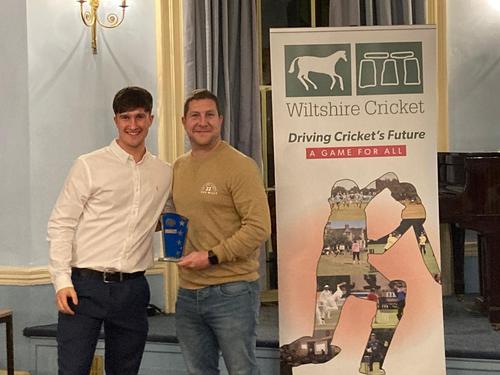 From Richard's nomination ...
Rich has handled the largest group of the junior age groups at the club, i.e. more than 40 U11 players every year with different abilities.
He used available resources such as parent helpers during the training to improve less hardball confidence players to gain more confidence by using various methods of fun based but very effective training.
He organized several inter-club hardballs matches throughout the season to improve less confident players.
His training methods of transition of players from softball to hardball was excellent and almost all players ended the season in participation in hardball matches.
U11 was runners up of this year's WYCL T20 without having any county level U11 age player in the squad and they won it last year's Covid hit tournament.
He also encourages and improves state school-based players who have less facilities for development of their game. 5 of them (state schoolboys) went to the county trials this year.
He also worked on young girls in the U11 group and three of them went to represents the county this year.
All things considered; Rich is well deserved for his nominations for this year's Coach of the Year Award representing the club.