Job Vacancy - Wiltshire Cricket Community Coach and Competitions Officer
Community Coach and Competitions Officer – Job Advert
Job Title: Wiltshire Cricket Community Coach and Competitions Offer
Contract: Permanent, Full-Time Position
Hours of Work: 37 hours per week
Remuneration: £18,000 - £20,000 (Based on experience) + expenses + Stakeholder Pension Scheme
Wiltshire Cricket Community Coach and Competitions Officer Job Description
Wiltshire Cricket is looking to recruit a highly motivated, energetic and enthusiastic individual with a passion for Cricket and its many audiences. This person will become part of the Wilshire Cricket Community Coaching team and will also be integral to the continual development and growth of leading county-wide programmes, projects and competitions.
Wiltshire Cricket Limited is a high-performing County Cricket Board responsible for the growth and development of cricket activity in Wiltshire, including ECB Growth Initiatives, Charity-led Programmes, Women's & Girls' Cricket, Disability Cricket and County-Wide Competitions. The continual growth and development of cricket in Wiltshire is largely due to engaging more children, young people and adults through All Stars Cricket, Dynamos Cricket, Chance to Shine Programmes, Super 1s Cricket Hubs, Street Cricket Projects, and an expanding Women & Girls' Club Network.
Through our Driving Cricket's Strategy we have an ambitious county-wide plan that provides the platform for outstanding delivery in the areas listed above. Therefore, Wiltshire Cricket Limited wishes to employ somebody to this role who is highly driven, motivated and competent, and who will help us to achieve outstanding outcomes in the coming years.

As part of the development team, the Community Coach and Competitions Officer (CCCO) will be an integral employee, responsible for delivering priority work areas and will also fulfil the responsibilities of a Competition Officer; leading and overseeing several county-wide competitions.
Specifically, the role will include the following areas:
Women & Girls Competition Delivery and Support
Chance to Shine - Street Cricket Project Management & Delivery
Competition Management for Wiltshire's Junior Club Competitions (U13, U15 & U19 T20)
Wiltshire Cricket Community Coach (Chance to Shine & Lords Taverners Delivery)
Wiltshire Cricket Representation at County-wide events.
Summer Holiday and "Second-window" Delivery of ECB National Programmes.
Primarily, the post holder's time will be spent out of office, delivering coaching in school, club and hub environments. To complement this, the post holder will also have responsibility for several county-wide competitions and projects. Therefore, a passion for cricket coaching and competition management is essential.
Applicants must hold a full driving licence and have their own transport. The post holder will also be required to work evenings and weekends as and when required.
This is a hugely exciting time to be joining the Cricket Development team as we aspire to make cricket accessible to the whole community, so that everyone can say that "Cricket is a game for me".
To apply, please submit a CV and covering letter, taking note of the Job Description and email it to Pete Sykes (Wiltshire Cricket Managing Director).

Email: Pete.Sykes@WiltshireCricket.co.uk
Closing date for applications: Monday 21st March 2022
Interviews will take place during the week commencing: Monday 4th April 2022.
If you wish to discuss the role before applying, please contact Pete Sykes.
Email: pete.sykes@wiltshirecricket.co.uk or Mobile: 07920 581413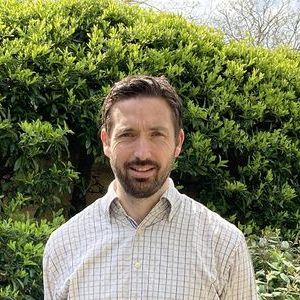 Pete Sykes
Managing Director