Disability Cricket Champions Club (ECB)
Disability Cricket Champions Club (ECB)
What is the DCCC Initiative?
Disability Cricket Champions Clubs (DCCC) is an initiative set out by the ECB to support local clubs when delivering disability provision. The programme will support cricket clubs through guidance, resource and equipment, enabling them to welcome individuals with additional needs and varying abilities to support them to play, follow, officiate and volunteer.
Within Wiltshire we are looking to grow our network of Disability Cricket Champions Clubs as working with local clubs is fundamental in creating a sustainable and far-reaching set of opportunities for those individuals with disabilities.
All DCCC's are provided with:
Online resources

Promoting and attracting participants
A variety of activities and games
Coaching tips

Funding

Clubs will be able to apply for £500 seed funding in their first year (must be used to support disability provision)

Equipment

Large kitbag, including adapted equipment

Support

From Wiltshire Cricket
From ECB
See more information and apply through the ECB website, HERE.
We would love to hear from your club if you're interested in becoming a Disability Cricket Champions Club! Please contact Sam Dent if your club is interested in getting involved and making a difference to disability cricket!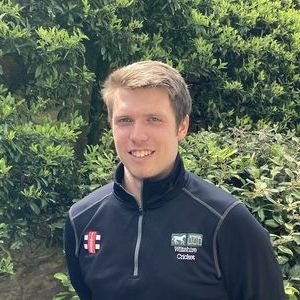 Sam Dent
Cricket Development Manager (Clubs, Programmes, Women's and Girls)