South Wilts Under 13s crowned ECB Vitality U13 Club T20 county champions
South Wilts were crowned County Champions after a tension filled finale saw them win by just one run in the Vitality Wiltshire U13 County Final.
The combined Heytesbury & Sutton Veny and Warminster side found themselves in the field as the hosts won the toss and elected to bat first.
South Wilts were kept in check early on as Freddie Champion impressed early picking up 2-19, including the prize wicket of skipper Matt Falconer, caught down the leg side for 13.
Freddie Higton and Thomas Whiting started to rebuild from 23-2 but a quicker ball from off spinner Liam Carpenter sent Whiting back for 10 and when Higton then fell to Collier for 21, at 67-4 the innings was in the balance.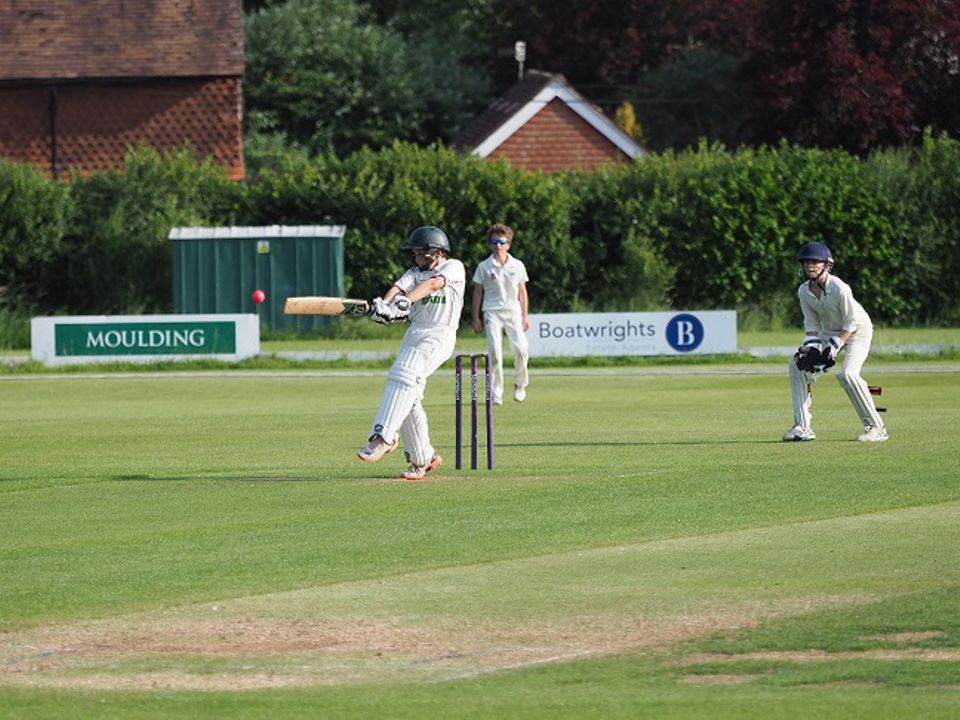 The visitors had refused to let South Wilts gain any dominance with keen fielding and accurate bowling, but Will Musgrove and Bertie Dorman put together a crucial partnership. Musgrove batted with composure and punished anything short. His 30 retired out was the backbone of the effort to end on 116-5. Bertie Dorman (19no) and George Gairdner (6no) contributed to what looked a useful score on a large ground.
In reply, the visitors batted solidly early on to see off the early threat of county bowlers Falconer and Higton without losing a wicket. First change, off spinner Thomas Barrett made the breakthrough bowling Williams at 23-1 in the 7th over but this brought together Carpenter and Butterworth for a key partnership.
South Wilts bowled and fielded well but wides prevented them getting any control and the increasing power of the H&SV pair looked to have wrested dominance. Barrett picked up a second wicket when he bowled Butterworth for 24 but Taylor continued the impressive H&SV performance as they reached 72-2 off 13. Carpenter completed his fine evening's work as he retired on 30 with his team well placed at 84-3 off 15.
Falconer and Higton regained some hope for the home side as they completed their overs and Finn White picked a crucial caught and bowled. H&SV reached 98-4 off 18, 19 runs required off 2 overs. Taylor and Craven-Smith continued to pick up runs as the score reached 107-4 with one over to go.
10 off 6 became 6 off 5 as Craven-Smith dispatched the first ball to the long off boundary. A single apiece followed and then a 2 meant just 2 runs off 2 balls with H&SV on the brink of victory.
The pressure was on bowler Whiting but he was holding his nerve and a well pitched up ball could only be hit straight back to him by Taylor resulting in the run out of Craven-Smith (11). So it was all resting on the last ball with wickets lost now level too.
Whiting ran in but with the new non-striker already being halfway down the wicket, a warning for backing up too far resulted. The drama continued! Whiting composed himself again and another well-pitched up ball found Taylor's (25) edge and keeper Musgrove took the catch behind.
South Wilts were jubilant, H&SV devastated after such a great effort but it had been an all round terrific advert for Wiltshire junior cricket.
South Wilts advance to host Somerset champions Taunton Deane in the Regional Playoff on 7th July.