Harry Mattingley joins the Wiltshire Cricket Development team as our Disability Development Officer!
Wiltshire Cricket is delighted to announce that Harry Mattingley has joined the Wiltshire Cricket Development team as our Disability Development Officer. This will initially be a two day a week role with the aspiration that the role increases to a full time role as and when restrictions associated with Covid-19 get lifted.
Harry's role, which is funded in partnership with Lord's Taverners, will see Harry lead on the development of Super 1s hubs throughout the county. Super 1s hubs give young people with a disability aged 12-25 the chance to play regular, competitive cricket. By creating community cricket hubs where young people can receive coaching, the programme gives participants the chance to compete against their peers and enjoy the benefits of playing sport. Wiltshire Cricket was successful in being awarded a Super 1s programme and officer at the end of 2019 following a presentation delivered to Lord's Taverners in which we outlined our aspiration to develop four hubs throughout the county. Unfortunately, Harry's appointment and commencement of his employment has been delayed due to the Covid-19 pandemic. However, with society now opening up, we are delighted that Harry can now commence his role and begin to build the plans for where our Super 1s hubs will be based.
In addition to Super 1s, Harry will also take on the responsibility for our annual Table Cricket programme; a programme that has been delivered really successfully to the school community in Wiltshire in recent years.
In terms of his background, Harry joins Wiltshire Cricket having just completed his University degree in Bsc Sports Coaching. Alongside his university degree, Harry has worked with the Gloucestershire Cricket Board, as a Community Coach helping to provide opportunities for young participants in both schools and communities. Harry plays his Cricket at Keynsham CC.
If anyone would like to contact Harry about Disability Cricket in Wiltshire, please note he can be contacted as follows: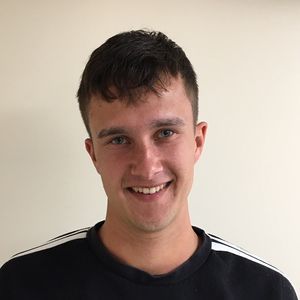 Harry Mattingley
Disability Development Officer