ECB Updated Covid-19 Guidance
In relation to the latest Government announcements, Wiltshire Cricket is pleased to share the ECB update around what this means for Cricket:
In England:
Outdoor cricket activity can still take place in line with ECB guidance.
From Thursday 24th September: a 10pm curfew is in place for all clubhouses operating as licensed food and drinks venues or selling food and drink. Venues must only offer table service to prevent customers queuing to order, and customers must be seated when consuming food and drink inside the premises.
Face coverings must be worn indoors in accordance with UK Government law (see here) unless eating or drinking.
From Monday 28 September: The "Rule of 6" applies to over 18s participating in indoor cricket activity. This means that provided groups of 6 do not mix, multiple net sessions of up to six people per net can take place at the same time in the same COVID secure indoor venue. It means that match play for over 18s in groups larger than 6 is not possible at this time.
Exemptions to the 'Rule of 6' are:
Under 18s;
Educational settings where cricket activity is delivered as part of curriculum or in-school activity. (NB: Where clubs have a booking for the use of a school facility out of school hours, then the rule of 6 would apply)
Indoor organised cricket activity for disabled people;
Elite training and competition;
Coach development courses are exempt as they are covered by the work exemption as long as the workplace is COVID-19 Secure but Government guidance now states that you should carry on working from home wherever possible;
As a result of the changes, the ECB will be reviewing and updating both the indoor guidance for cricket and the guidance for clubhouses to reflect the latest government guidance and will reissue shortly.
For the latest UK Government guidance and support, please visit Gov.uk; you should also check local restrictions that apply in your area.
Venues must also display an NHS QR Code Poster (physically or electronically) – see here for details on how to register and create your NHS QR code poster. Once you have produced and displayed your poster, you then need to get visitors to scan the NHS QR code when they arrive at your venue using the NHS COVID-19 app. Please note that the NHS QR code is an alternative to providing contact details - if someone chooses not to scan the NHS QR code using the NHS COVID-19 app, you are still legally required to record and maintain their contact details in a compliant record keeping system for use in the NHS Test and Trace system.
---
There is a lot of really important information within this announcement for clubs to consider, including what this means for indoor activity this winter and what it means for your club if you operate as a licenced food and drink venue.
If you have any questions on any of the above, please don't hesitate to contact Pete Sykes: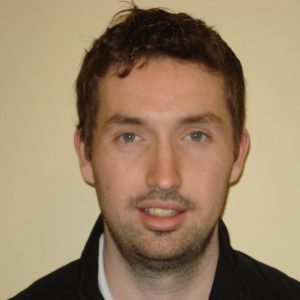 Pete Sykes
Managing Director