Vitality U19 Club T20 Competition Champions Crowned
The 2020 season saw many competitions and leagues cancelled due to the Coronavirus Pandemic, but not the Vitality U19 Club T20 competition. In fact, according to the ECB competitions page, Wiltshire was one of only 9 counties in England to host their annual U19 T20 competition. Special thanks must therefore go to clubs for their enthusiasm and support for the competition.

With young cricketers keen to compete in as much cricket as possible, this year's Vitality U19 Club T20 competition saw the usual localised groups combined into one county-wide league, negating the need for the often impressive and exciting finals day, which was not possible under government guidelines.

As one group, teams were encouraged to play 5 fixtures over the truncated season, with league points scored for wins (5), ties (4), abandonments (3), losses (2) and cancellations (1). A 'Get the Game On' point system encourages clubs to fulfill fixtures to the best of their ability and rewards clubs that do.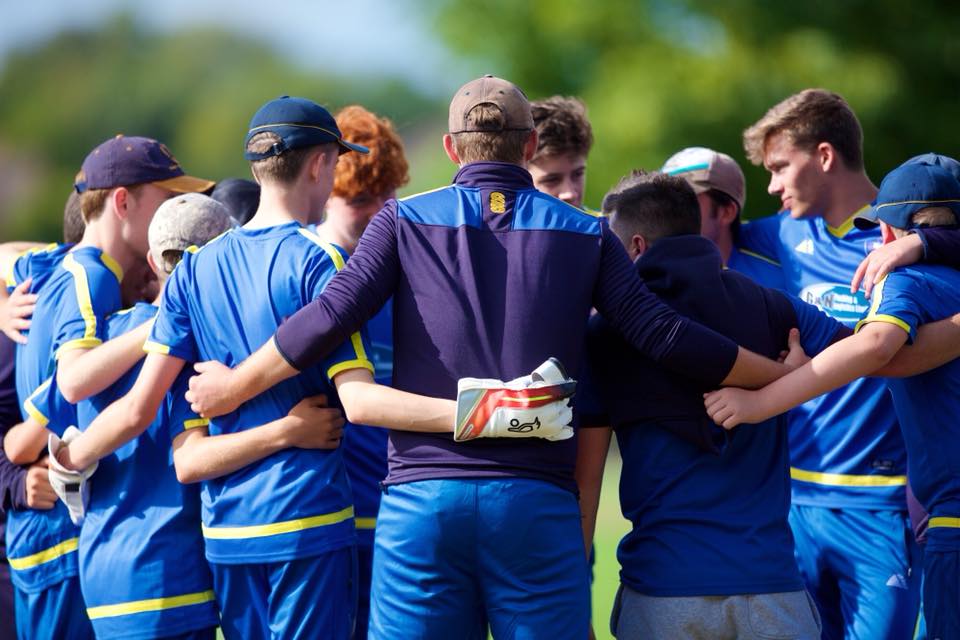 Potterne U19s Crowned Champions of Vitality U19 Club T20 Competition.

Potterne U19s began their season hoping to make amendments to the 2019 season where they fell just short of appearing in the 2019 U19 Finals Day at Corsham CC, in which 2018 champions South Wilts CC were defeated by the host club, Corsham CC.

Hoping to bounce back to form, Potterne U19s began their 2020 campaign with 3 successive victories over oppositions Warminster CC, Swindon CC and Burbage & Easton Royal CC, putting them in demanding position over the rest of the group. Josh Smith and Henry Barker both achieving a 50+ score and Tom Pembroke picking up 5 wickets against Burbage. The remaining two fixtures proved to be nerve racking as Potterne suffered defeats to both 2019 finalists South Wilts CC and Corsham CC.
Fortunately for Potterne, they were able to cling onto the top of the table spot by 2 points above nearest rivals South Wilts CC, leaving Potterne the deserving winners for the 2020 season!

A full league table can be found here.

Amongst a very strong and competitive league, a number of additional friendly fixtures were also arranged by clubs to provide extra playing opportunities for the county's young talents, including 40-over fixtures between participating clubs and bonus matches against non-participating teams such as Beckington CC and the Wiltshire Queries.

As the 2020 season draws to a close, congratulations to Potterne CC who become the 3rd club in 3 years to claim the Vitality U19 Club T20 champion status! Next year's competition will certainly be one to follow as new clubs join the competition and existing teams battle it out once again for the crown!