Wiltshire Cricket offers free "Virtual" cricket lessons for key worker children and those schooling from home
Wiltshire Cricket would like to maintain our links with all schools across Wiltshire and Swindon during these most difficult of times.
To help schools and children experience some fun and active PE lessons, Wiltshire Cricket would like to introduce you to Chance to Shine's programme of virtual delivery.
This programme can be delivered as a one off taster activity or as part of a longer remote delivery programme. The choice is entirely yours.
All our lessons are designed to be delivered adhering to social distancing measures and are completed with minimal equipment.
Ideally, we would like to deliver in person. But as this is not possible, virtual delivery is a good potential option allowing the coach to deliver sessions that are purposeful, active, safe and enjoyable.
These lessons will inspire children and provide real time feedback to improve learning as well as improving teacher confidence and know-how.
Note that these lessons are designed so that not only the school's key worker children in school, but also children from home, can dial in to and benefit from participating. The Zoom link can happily be shared with children learning from home, as well as those in the confines of the school.
Wiltshire Cricket's virtual delivery lessons are completely FREE OF CHARGE
How do we deliver the lessons?
Technology
A virtual platform on which to host the lessons – Wiltshire Cricket have access to a Zoom account, however you might find that you are happier using your own Teams account.
Remembering that you can share access to this lesson with whoever you wish within your school family.
Organisation
Sessions have been developed to be 30 minutes duration and themed in line with the wider Chance to Shine programme
You will need the appropriate space and equipment for the planned activity.
The coach will lead the lesson remotely, assisting the teacher/adult on site at the school with delivering the lesson.
How many lessons can we have?
Wiltshire Cricket are happy to deliver a programme that best suits the needs of your school and your students.
We can deliver a one off lesson for you, or we can deliver a series of up to six lessons to best suit your needs.
How do we book up for these lessons?
Simply contact us, stating:
The date and time you would like us to deliver?
The delivery medium needed – are you happy with a Wiltshire Cricket initiated Zoom call or would you prefer to use another method – (Teams etc.)?
Whether you would like this as a one off lesson or as part of a series of lessons?
We will start looking to deliver this lessons from the week commencing Monday 18th January and we are happy to deliver lessons in the morning or the afternoon.
For further information, please take a look at the attached delivery guidance notes and read the further details from Chance to Shine at the bottom of this e-mail.
For more information, including how to book a virtual coaching programme, or one off lesson with us, please contact Ali Goddard: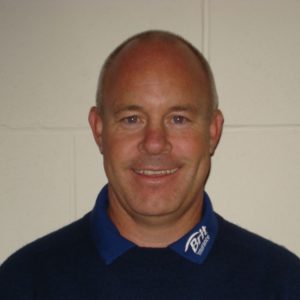 Ali Goddard
Head of Junior Cricket