All Stars Cricket and Dynamos Cricket 2021 are here! Register your club and set up your programmes now!
We are delighted to write to confirm the launch of ECB's two national programmes for 2021; All Stars Cricket and Dynamos Cricket. Many of you will have received direct comms from ECB regarding this, and some of you may have received an email from Wiltshire Cricket's National Programmes Champion, Aled Evans. However, this message follows up on the information sent directly by ECB and provides some further local information and timeframes …
---
The importance of All Stars Cricket and Dynamos and the impact they can have this summer:
After limited delivery of All Stars Cricket and the cancellation of Dynamos Cricket in 2020, we are looking forward to the safe running of both programmes this summer.
At Wiltshire Cricket, we believe that when we emerge from this current lockdown there will be a huge appetite for people to get out and do stuff! Therefore, with this time likely to coincide roughly with the start of the cricket season we believe that the game has a massive opportunity this summer to capitalise on the energy people will have as restrictions in society get lifted. With that in mind, both All Stars Cricket and Dynamos Cricket provide the perfect platforms to both re-engage with existing participants, and to attract new people to our great game.
Of course, it is important that collectively the game is sensitive to when is the appropriate time to launch programmes such as All Stars and Dynamos to the public and as such the ECB will be monitoring parent sentiment to help dictate the launch of participant registration and its national marketing campaign. However, in the meantime we want to ensure that all clubs are set up and ready to go, so that when national marketing and registration ramps up, your club's programmes are ready to be advertised and to receive bookings. On that note, please read the below important information.
---
Registering your club and setting up your 2021 programmes:
We are now asking clubs to set up both their All Stars and Dynamos programmes, via the management portal; Clubspark. You can do this by clicking on the link below
Please note that this link will take you through to the Clubspark landing page. Clubs who have delivered All Stars in previous years should already have a log in. However, if you have not delivered previously then you will be able to create a log in for your club through this link:
Once logged in, please follow instructions to complete the initial registration phase for both All Stars Cricket and Dynamos Cricket. Once registered, you will then be able to create your programme details (session dates, times etc).
If you have any questions during the set-up of your courses for this year, please contact the ECB's help desk for All Stars and Dynamos Cricket here. Alternatively, please do contact aled.evans@wiltshirecricket.co.uk or pete.sykes@wiltshirecricket.co.uk and we will happily assist.
---
What are All Stars Cricket and Dynamos Cricket?
Hopefully most clubs are aware of what both All Stars Cricket and Dynamos Cricket are all about. However, for more information on what the programmes are all about from a club point of view, please click on the below links:
Additionally, parents wanting to sign up their children for either programmes can complete an initial registration of interest for either All Stars or Dynamos, by clicking on the below button:
The ECB wants to ensure that clubs, parents and participants all feel confident in confirming sessions and booking places on its national programme courses, therefore, in all comms they will be reassuring everyone of the clear refund policy and the provision of any guidance needed in running a COVID safe All Stars & Dynamos Cricket course.
---
Club Seminar – Date for the Diary – Tuesday 9th February 2021:
In a normal year we would run a local workshop followed by face to face activator training for clubs and activators as part of our preparation for an All Stars and Dynamos summer. Clearly this is not going to be possible this winter. However, on Tuesday 9th February at 6pm the ECB will be running a National Programmes seminar for all relevant club representatives. During the call, they will provide information on the following:
Key programme updates
2021 priorities and ambitions
Activator recruitment and training
National marketing plan and how Clubs will be supported
Refund policies and COVID restriction support
It would be really helpful to ensure your club is represented on this webinar. Therefore, please click below to confirm who will attend, and do pass on to anyone else that is relevant from your club.
---
Don't wait to set up your programmes – do it now!
Our biggest plea now is for clubs to get both All Stars Cricket and Dynamos Cricket set up as soon as possible, with session details and relevant documentation fully uploaded on to clubspark where possible. Ideally we would ask clubs to aim to do this by at the latest Friday 5th February. The reason for this is because from mid February onwards the intention is that parent sign up will go live which could coincide with when national and local marketing increases. Therefore, if you want your club to benefit from all of the early marketing it is important that your programme has been created by then.
For more information on All Stars and Dynamos please do not hesitate to contact either Aled Evans or Pete Sykes: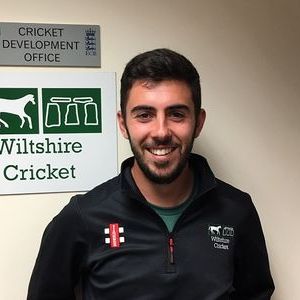 Aled Evans
Community Coach / All Stars Champion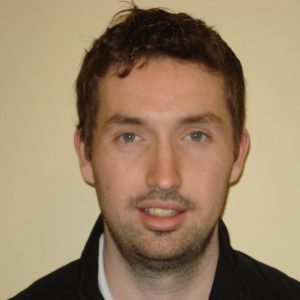 Pete Sykes
Managing Director