Super 1s FREE Taster Sessions for Schools
With Cricket's roadmap for Return to Play now released, Wiltshire Cricket is revisiting the launch of its Super 1s hubs and to support this we are offering free taster sessions for schools.
Super 1s is a cricket-based programme that is all about giving those with impairment(s) aged 12-25, an opportunity to get involved in sport and reap the rewards it has to offer. Super 1s is a FREE community-based programme, running for 1 hour, outside of school hours, in term time.
This programme is funded by the Lords Taverners and very different to your traditional cricket as it involves a variety of faced-paced mini-games developing transferable skills that can be taken into a range of environments. Currently the programme is going to operate within Swindon and Chippenham, with a view to developing another 2 locations in the future.
As the programme is new and we are beginning to return to normality Wiltshire Cricket believe that now is a fantastic time to start up the programme and begin to make people aware of the opportunities that are available to them.
For this reason we would like to understand whether your school / college would be interested in a series of FREE taster sessions delivered by our Disability Development Officer, Harry Mattingley (ECB Level 2 Coach) to get your students moving and to promote the programme, as it is very important for us to make as many people aware of the programme as possible so that we can have a greater impact.
In the current climate we are fully aware that schools and colleges may have reservations about external coach delivery and understand that delivery in certain areas will not currently be possible. To keep those we interact with as safe as possible, Wiltshire Cricket and its coaches will follow COVID-19 Guidance, as well as any and all guidance / instruction from the schools / colleges who want to be involved in the programme.
If you are interested in these FREE taster sessions, please make us aware by providing us with the following information and sending to Harry Mattingley, details below:
Any guidelines your school would like myself as the external coach to follow
Sizes and ability levels of the group(s), as well as any key information regarding impairments / disabilities
Any other information you believe to be relevant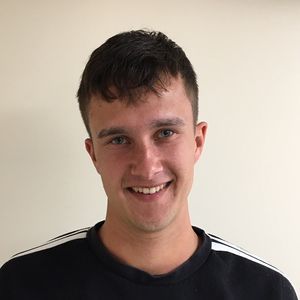 Harry Mattingley
Disability Development Officer