Be part of The BIG Cricket Celebration - Tuesday 10th August
FAO All Stars and Dynamos Cricket Participants and Parents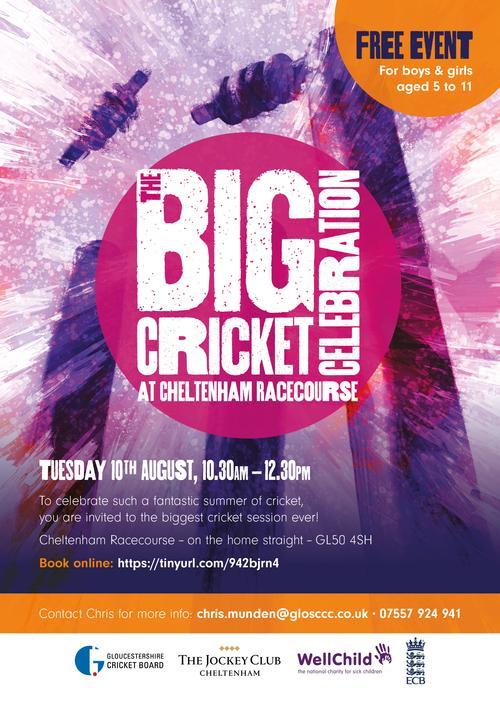 To celebrate the wonderful achievement of cricket returning across the county this summer, our friends at the Gloucestershire Cricket Board are organised a cricketing 1st – cricket at the famous Cheltenham Racecourse – and you and all other participants/friends from your cricket club are invited to be a major part of this.
Seeing the return of so many smiling faces to our sport this spring and summer has given us the drive to put on a one off event to celebrate all of you wonderful children, in one place, all together – it's going to be a blast and over 5000 children from across Gloucestershire and Wiltshire are going to be invited! This will be managed in a Covid secure way as children will be organised by club, or small manageable group, and there is more than enough space to support all.
For an event of such size it needed a venue that could cater for the masses and where better than the iconic Cheltenham Racecourse, overlooked by Cleeve Hill and the stunning Cotswold Hills landscape. Catering and seating will be available for parents/carers, ice cream vans and sweetie trucks will be on site, plus hopefully much more.
This has very much caught the attention of others and as a consequence we hope to have members of the Hundred, the ECB, Sky and Gloucestershire Cricket present on the day, supporting, playing and helping out on what we hope will be a lasting memory for all youngsters, parents and coaches involved.
The date has been selected so that it follows the Hundred fixture between Welsh Fire and Birmingham Phoenix (Monday 9th), precedes the England v India 2nd Test (Thursday 12th) and is free of Gloucestershire men and women's fixtures so the players can get involved too. This will enable us to get the written press and TV supporting our day and so content can be created for the 2nd Test – you could be a TV celebrity .
Please see attached a poster that hopefully brings the celebration to life a little and shows the timings for the day of 10:30am to 12:30pm.
So what do we need from you?
We would love for you to be involved in this huge celebration and be playing cricket, having a fun session, on the Cheltenham Racecourse home straight and being part of this wonderful event. If you would like to be involved then please click on the following link and sign up for free https://booking.ecb.co.uk/c/express/14fa47e9-f841-42f4-ab77-3ae6445356bf We truly hope that you would like to be involved but understand if other commitments get in the way.
We really want you to get behind this event and publicise it far and wide and so if you have friends who perhaps haven't taken part in All Stars or Dynamos this summer, but are between the ages of 5 and 11, then please share this email and get them along too (simply putting down that they are part of your son's/daughter's club).
Closer to the time we will then come back to you with more information on the day – car park passes, timings to be on site, what to wear etc.
For your information, by separate email, we have been in touch with your club and your club Activators in regards to this event. To manage an event of this size, we require the brilliant Activator Workforce that has supported clubs up and down the county this summer and so we are hoping that you will see many friendly faces on the day.
We do hope this event excites you as much as it does us and we would love to have you and your family involved in our day. If you have any questions then please contact either steve.silk@glosccc.co.uk or myself and don't forget to follow the link above if you would like to be involved.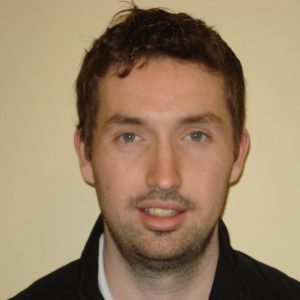 Pete Sykes
Managing Director