Women's and Girls Club Cricket Update
It has been brilliant to see so much women's and girls club cricket taking place this summer, even with the additional challenges that we are experiencing with Covid-19.
This summer has seen the launch of our first ever Women's and Girls league competitions, with five divisions running as follows:
Women's Hard Ball Premier League
Women's Hard Ball Championship
Girls Under 13 Hard Ball League
To have these competitions up and running is a credit to the growth of the women's and girls club game in Wiltshire over recent years, and our thanks go to all of the club volunteers driving the growth of the game.
In the coming days, Wiltshire Cricket's Women's and Girls Development Officer, Sam Dent, will be making contact with clubs regarding plans for rearranging and completing fixtures, as well as plans for finals days.
Festival Opportunities
In addition to our league competitions, there remains lots of opportunities for clubs to participate in Women's and/or Girls festivals, and below clubs can find the plans for festivals for the remainder of this season:
Sunday 25th July – U11 Girls Festival @ Biddestone (10am – 1pm, Entries into sam.dent@wiltshirecricket.co.uk)
Sunday 25th July – Women's Soft Ball Festival @ Royal Wootton Bassett (10am – 1pm, Entries to rwbccwomen@gmail.com)
Sunday 1st August – Women's Soft Ball Festival @ Redlynch & Hale CC (Timings TBC, Entries to pkathri@aol.com)
Sunday 8th August – U11 Girls Festival @ Redlynch & Hale CC (Timings TBC, Entries to pkathri@aol.com)
Sunday 8th August – Women's Soft Ball Festival @ Corsham CC (3pm – 6pm, Entry info TBC)
Sunday 15th August – Women's Soft Ball Festival @ Westbury (Timings TBC, Entry info TBC)
Sunday 22nd August – Women's Soft Ball Festival @ Whiteparish (Timings TBC, Entry info TBC)
Sunday 29th August – U11 Girls Soft Ball Festival @ Marshfield (Timings TBC, Entry Info TBC)
Sunday 5th September – U13 Girls Soft Ball Festival @ Calne (10am – 1pm, Entry info TBC)
Sunday 5th September – Women's Soft Ball Festival @ Calne (2pm – 5pm, Entry info TBC)
Sunday 12th September – Women's Soft Ball Festival @ Collingbourne CC (Timings TBC, Entry info TBC)
With regards the festivals yet to have entry details, if you would like to register interest at this state then please contact Sam Dent: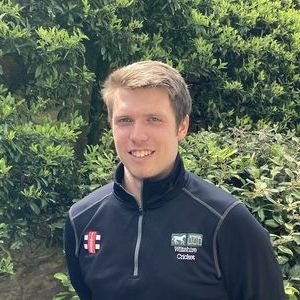 Sam Dent
Cricket Development Manager (Clubs, Programmes, Women's and Girls)