Gripping Finals Day for Wiltshire's Women's Soft Ball League
Wiltshire's Women's Soft Ball League continued for another season in 2021, with an impressive 11 teams taking part in 3 localised groups; East, West and South.

The Women's Soft Ball League provides an exciting and accessible structure for female cricketers at numerous clubs across the county, but maintains the 'Socially competitive' ethos of Women's Soft Ball Festivals, which continue to be the heartbeat and entry level for Women's Club Cricket in Wiltshire. All ages, experiences and abilities join together to create an enticing soft ball cricket offer for players from all over Wiltshire.

Throughout the season, Women's Soft Ball Cricket League teams compete in 3 mini-leagues, with the top positioned teams receiving an invite to the County Finals Day. In 2021, the East and West League winners & runners-up were invited to the first Women's Finals Day, whilst South Group Champions, Redlynch & Hale CC competed in the equivalent Hampshire W10 finals day!

East Group Winner - Potterne CC
East Group Runner Up - Royal Wootton Bassett CC
West Group Winner - Corsham CC
West Group Runner Up - Chippenham CC
South Group Winner - Redlynch & Hale CC

Following the completion of the mini-leagues, each of the top placed teams featured in a competitive and thrilling finals day at Royal Wootton Bassett CC.

With the BBQ fired up and glorious September sunshine, hosts Royal Wootton Bassett CC set about their first encounter of the day against Corsham CC in Semi-Final 1.

With Corsham batting first, they seemed to be in the driving seat for the majority of their innings, with each batting pair (4 overs per pair) scoring 24, 34, 15 and 55 runs respectively, in their alloted overs. The only wickets of the innings to fall were a result of some outstanding RWBCC fielding, which included Cath Possomai's one-handed caught and bowled and Jules Caton's one-handed diving catch. Corsham captain, Jo top scored with an impressive 47 runs (18 balls), which included 3 sixes and 6 fours.
Corsham finished on a final score of 318 (after starting on 200).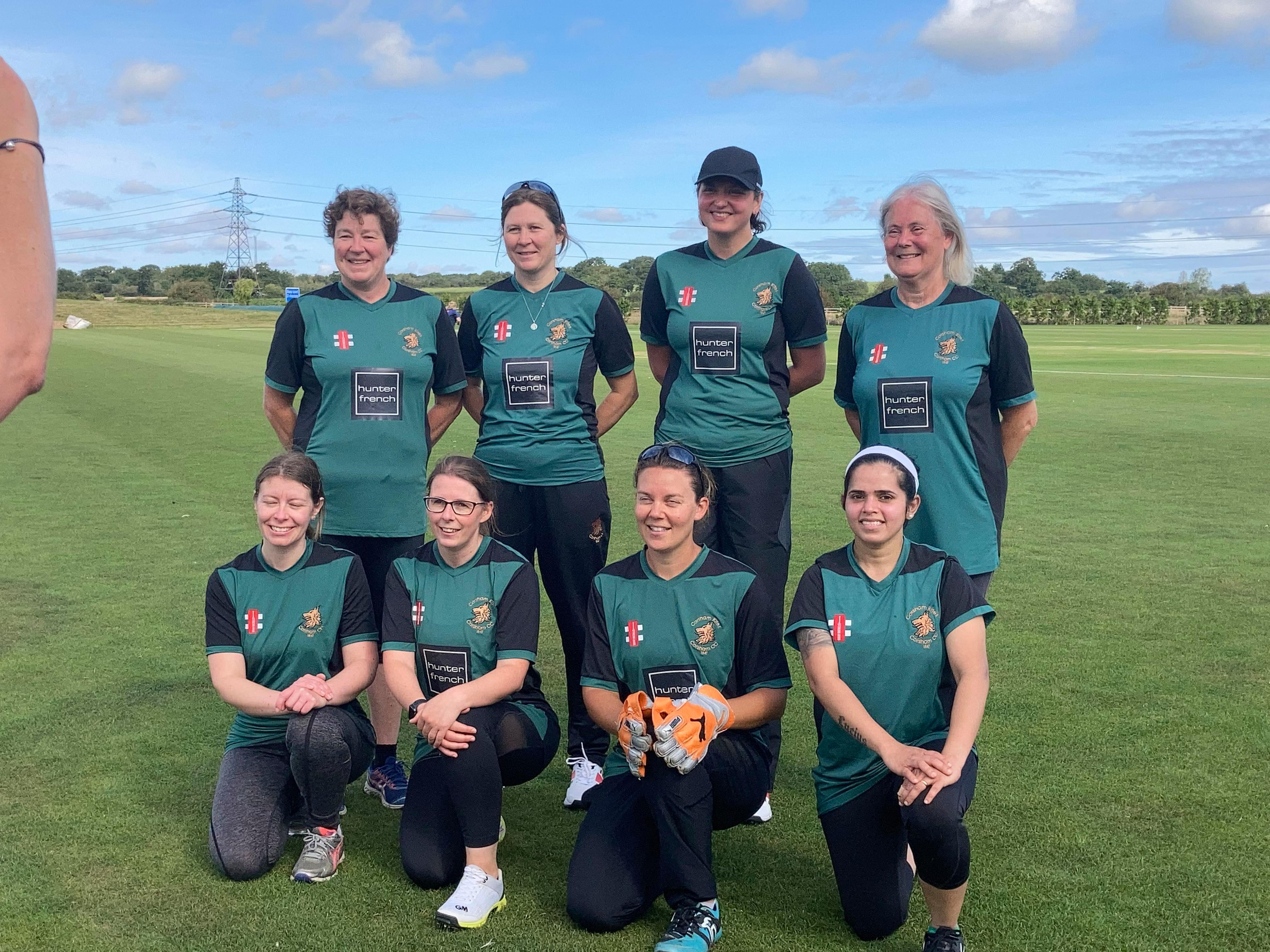 Royal Wootton Bassett certainly held onto their belief for victory as their opening partnership piled on 32 runs in their alloted four overs, which was then supported by further partnerships of 39, 31 and 30, for the loss of only 1 wicket, taken by Corsham's Lucy. Cath Possamai proved to be RWBCC's top scorer with a valuable 28 (12 balls).
Corsham Ladies fought well until the end, searching for match winning wickets to change the course of the game but just missed out on their spot in the final by 25 runs.

The second semi-final saw a clash between Chippenham CC and Group winners, Potterne CC. Potterne set about their first innings with some valubale partnerships of 17, 30, 22 and 26. Potterne captain, Hannah Morgan leading from the front with a top score of 22 (13 balls).
After a positive start from the Potterne Ladies, Chippenham CC needed to change the momentum of the innings and called upon Vickie Hathway to bring about 2 wickets in 2 consecutive balls.
Potterne's innings concluded with a final score of 275, leaving Chippenham with a required run rate of 4.75.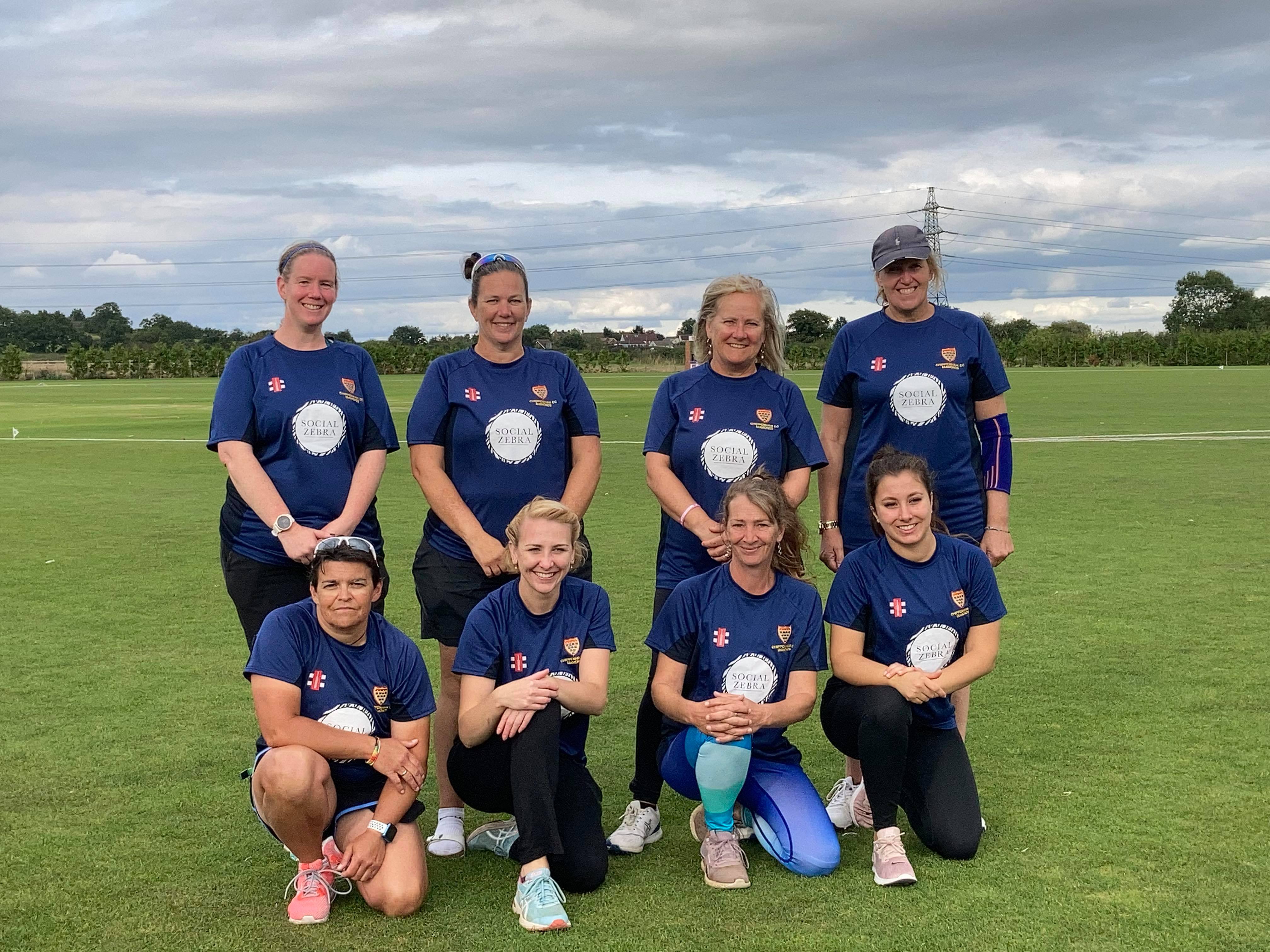 After a short break, Chippenham set about their chase with Captain, Lisa taking to the crease. The opening partnership set the tone for the Chippenham ininngs, sharing an opening stand of 39. Potterne's bowlers started to sway the game back in their favour, taking 2 quick wickets in tandem, before Chippenham challenged back with further batting contributions of 17, 17 and 36 helping Chippenham to pass Potterne's score and secure their place in the final.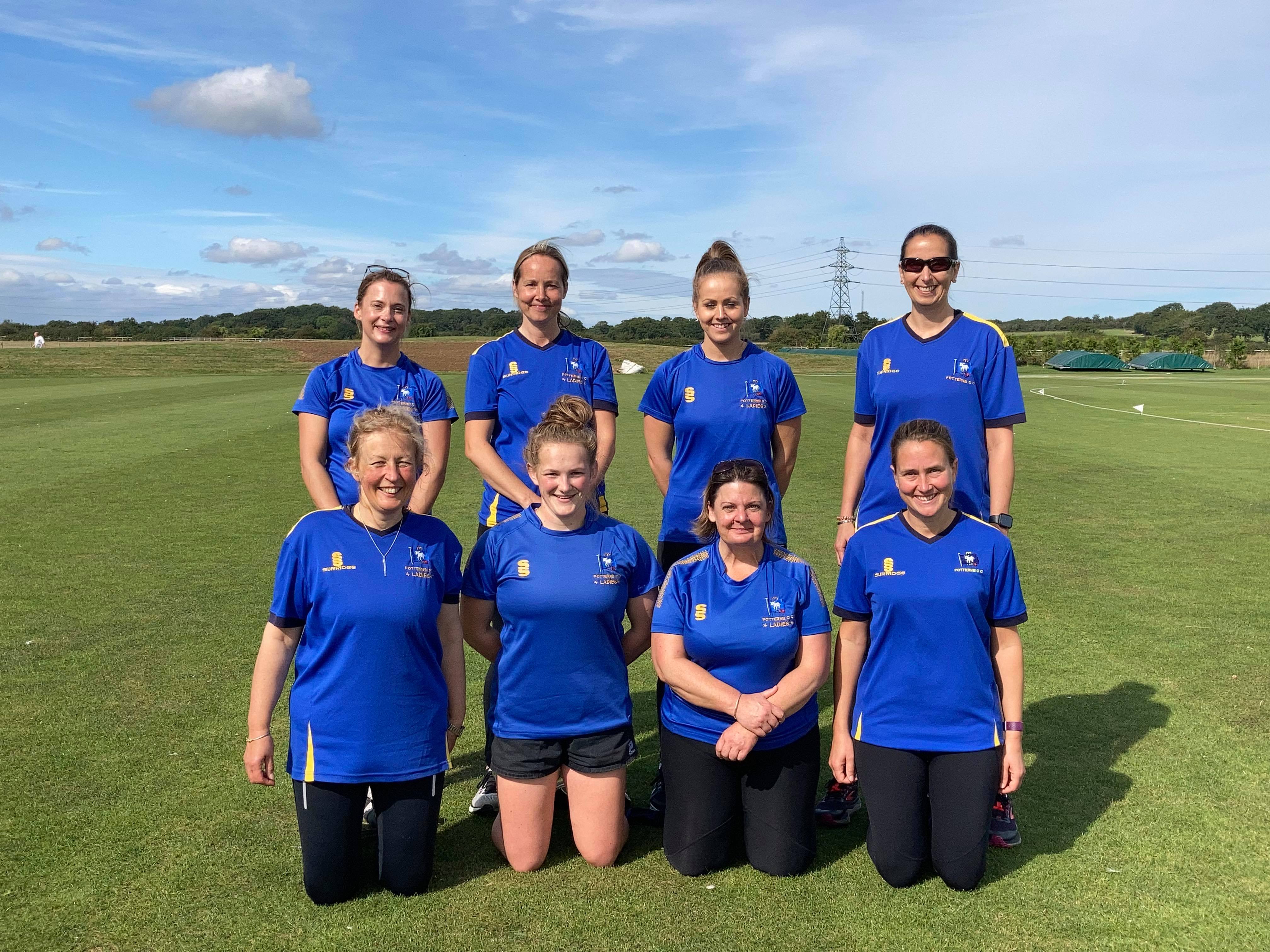 After 2 competitive fixtures, both Chippenham and Royal Wootton Bassett qualified for the first Women's Soft Ball Final in Wiltshire. RWBCC were first at the crease and set about their innings as they had done earlier in the day, with an impressive opening stand of 32. However, Chippenham kept the game balanced, claiming 2 wickets in the first 4 overs. RWBCC's recovery in the 5th-12th was much needed, adding a further 51 runs to the total without loss. The final 4-over partnership for RWBCC became key for both teams, with Chippenham's Vicki Hathway claiming a further 2 victims, whilst RWBCC's Cath Possamai added some much needed boundaries.
RWBCC finished with a final score of 287, having lost 4 wickets in their 16-overs.

Chippenham's chase mirrored their oppositions innings, with batters contibuting valuable runs at the top of the order, before a number of quick wickets fell, 3 of which to RWBCC's, Mandy.
Chippenham's inning's continued to ebb and flow, with a stream of runs followed by wickets courtesy of some outstanding fielding from RWBCC again as 2 direct run-outs left Chippenham requiring 53 from their last 4 overs.
Chippenham's final partnership kept the fixture interesting as they struck 3 sixes and 1 four for the loss of just 1 wicket. However, some tight bowling and fielding from RWBCC produced 10 dot balls in the final 24 balls, leaving Chippenham 25 runs short and crowning RWBCC Ladies as the 2021 Women's Soft Ball League Champions!

Congratulations to all of the Wiltshire Women's Soft Ball League Finalists!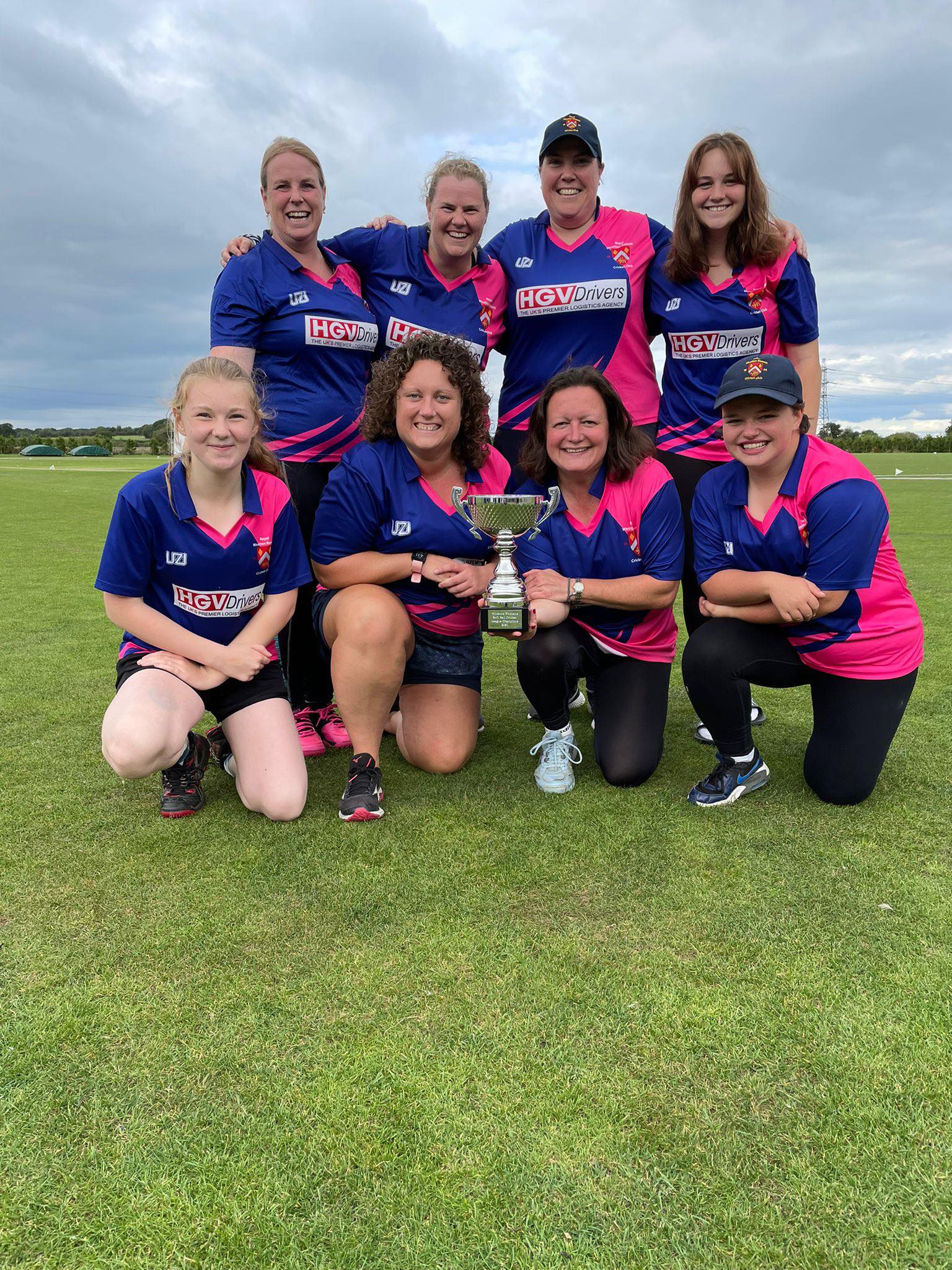 Additionally, thank you to RWBCC for hosting the event and to all of the fantastic volunteers who supported with umpiring, scoring, bbq-ing and coaching!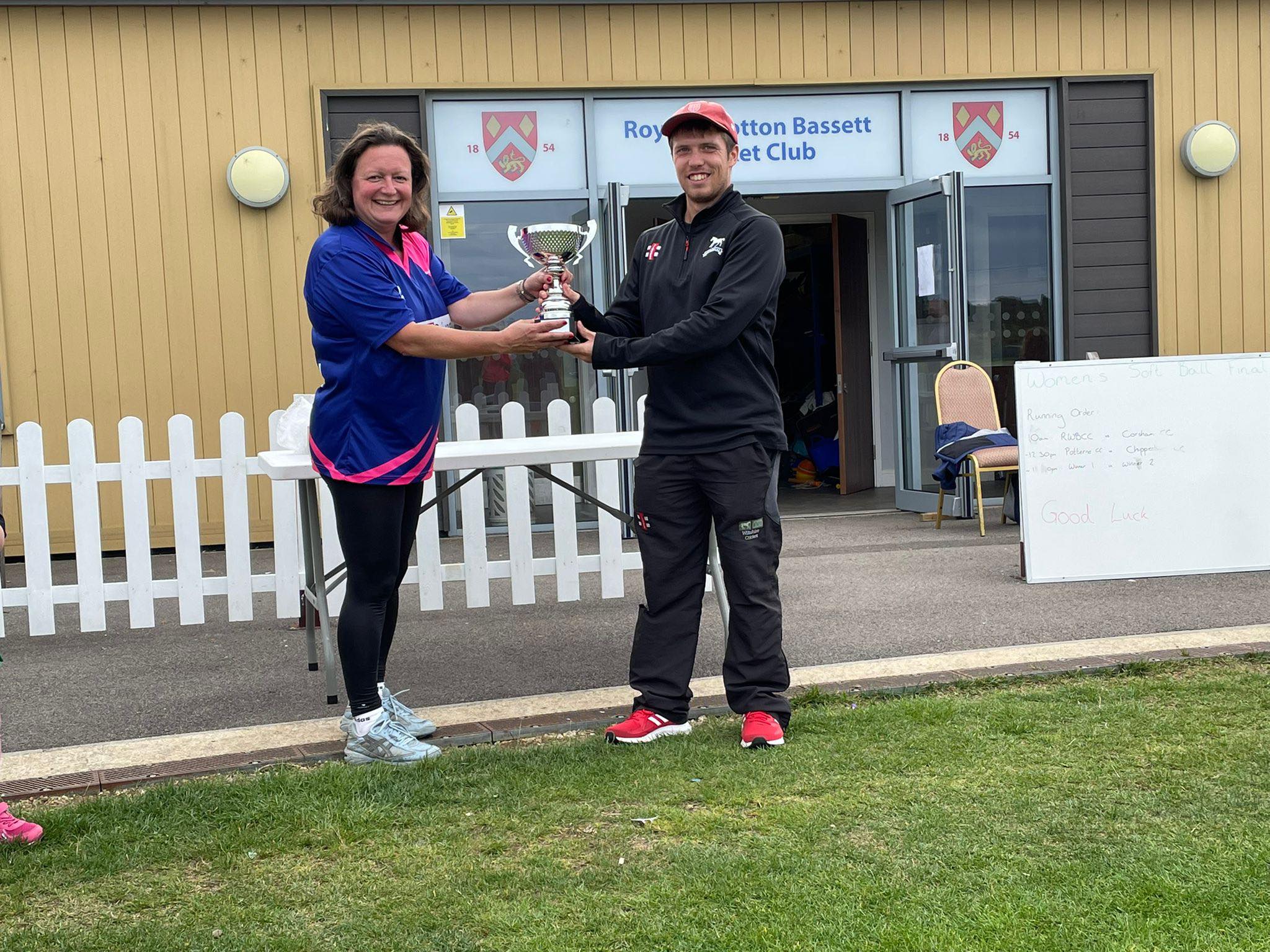 A final thank you to PensionBee, who kindly support Women's Recreational Cricket across Wiltshire - their support is hugely appreciated and helps to provide cricket opportunities across Wiltshire for Women & Girls of all ages and experiences! The Women's and Girls' game is becoming more popular each year and the support from sponsors and the wider cricket community is fantastic - we can't wait to see how the sport continues to grow and develop!