All Stars Cricket and Dynamos Cricket 2022 are here! Clubs now asked to register their programmes ahead of the 2022 summer!
In Wiltshire we have been incredibly proud to be one of the leading counties in the country for All Stars and Dynamos Cricket sign up. In 2021, we saw record numbers of children participating in the programmes, including the following numbers:
1119 All Stars Cricket participants (first window)
554 Dynamos Cricket participants (first window)
112 All Stars Cricket participants (second window)
60 Dynamos Cricket participants (second window)
79 Dynamos Supercharge participants
We were also delighted to increase the percentage of female participants in 2021, with 30% of our total participants being girls. We also saw several clubs run Girls only Dynamos programmes which has successfully led to the development of new, or growth of existing girls sections.
As a game, Cricket is rightly striving to become a more inclusive sport, and a sport that is for the whole family. Through All Stars Cricket and Dynamos Cricket, we have seen many clubs in recent years attract new audiences, meaning that beyond the impact of more children playing the game we have also seen other parts of clubs grow through those new families that have been engaged with our Sport.
Of the many benefits that All Stars Cricket and Dynamos Cricket can have for clubs we would highlight the following:
All Stars Cricket provides an outstanding first experience for children and their parents
Dynamos Cricket builds upon All Stars Cricket, aligns closely to the HUNDRED competition, and prepares players in the most appropriate way for their first ventures in to competitive matchplay
The content for All Stars Cricket and Dynamos Cricket has been researched and designed in consultation with the ECB Performance departments to ensure that they provide the most appropriate education and preparation for future formats of the game
All Stars Cricket and Dynamos Cricket, through the local and national marketing, provide great opportunities to engage new families and members in your cricket club
All Stars Cricket and Dynamos Cricket provide clubs with all of the equipment, training and resources that are needed in order to deliver high quality programmes
For clubs that have not delivered All Stars Cricket or Dynamos Cricket before, we would be really keen to explore with you the possibility of you delivering in 2022. A lot of support that we and ECB can provide to clubs is geared around clubs delivering national programmes and so please do reach out if you would like to discuss the programmes in more detail: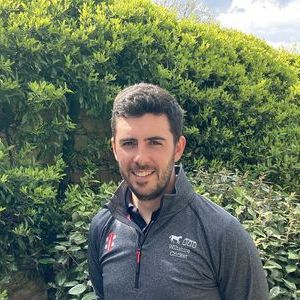 Aled Evans
Community Coach / All Stars Champion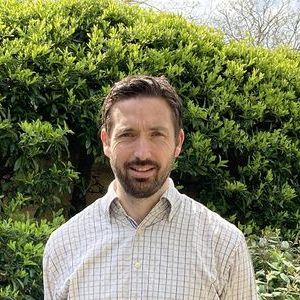 Pete Sykes
Managing Director
Key Dates for clubs to be aware of in relation to launch of 2022 Programmes
The ECB have shared the following key dates in relation to All Stars Cricket and Dynamos Cricket:
Thursday 10th February - Priority window for previous All Stars & Dynamos participants launches
Thursday 17th February - Public launch for All Stars & Dynamos
These dates highlight the importance of clubs having their programmes set up in time for Thursday 10th February, as from this point the ECB will be contacting previous participants directly and therefore clubs will want their programmes to be visible and available to receive bookings.
Getting your club programmes ready for 2022!
We are now asking clubs to set up both their All Stars and Dynamos programmes, via the management portal; Clubspark. You can do this by clicking on the link below
Please note that this link will take you through to the Clubspark landing page. Clubs who have delivered All Stars and/or Dynamos in previous years should already have a log in. However, if you have not delivered previously then you will be able to create a log in for your club through this link:
Once logged in, please follow instructions to complete the initial registration phase for both All Stars Cricket and Dynamos Cricket. Once registered, you will then be able to create your programme details (session dates, times etc).
Please note the earliest start date for courses in 2022 is 6 May.
Second Window Programmes:
Please also note that second window programmes (i.e. programmes running in second half of summer, e.g. in summer holidays), will be a feature again in 2022 and therefore we urge clubs to consider running these programmes again. We are very confident that the ECB Inspired to Play Grants will again be available to assist clubs in running these second programmes.
What are All Stars Cricket and Dynamos Cricket?
Hopefully most people are aware of what both All Stars Cricket and Dynamos Cricket are all about. However, for more information on what the programmes are all about from a club point of view, please click on the below links:
Additionally, parents wanting to sign up their children for either programmes can complete an initial registration of interest for either All Stars or Dynamos, by clicking on the below button: