All Stars Cricket and Dynamos Cricket Programmes begin across Wiltshire!
As programmes began up and down the county over the weekend of 6/7/8 May, we would like to congratulate our network of cricket clubs on the amazing number of sign ups we have seen to this year's All Stars Cricket and Dynamos Cricket programmes, and we hope all clubs and participants enjoyed a fantastic start to their programmes last weekend!
The latest registration numbers in Wiltshire are as follows:
All Stars Cricket – 1130 participants signed up from 37 programmes
Dynamos Cricket – 531 participants signed up from 35 programmes
The numbers above mean that we have now gone past the sign ups we had for All Stars Cricket in 2021, and are just 21 behind the total we had for Dynamos. With several programmes not starting until a little later in the summer we are sure we will go way past 2021's numbers by the time 2022 is finished.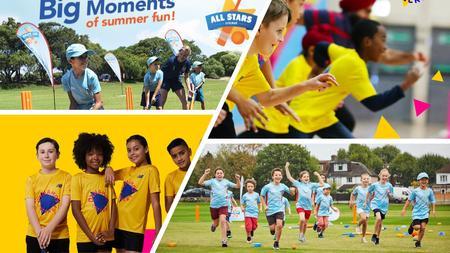 Parents ...
It is not too late to sign up your daughter / son to one of the programmes this year:
The activity-packed programmes offer a great introduction to cricket for children who are having a go for the first time and a brilliant opportunity to play and meet new friends for those who have played before.
All Stars Cricket is suited to children aged five to eight and runs for eight weeks, providing a fantastic first experience of the game. The programme helps children develop nine out of ten fundamental movement skills, while inspiring them to a lifelong love for sport and cricket.
Dynamos Cricket is designed for children aged eight to 11 and runs for a minimum of six to eight weeks, with sessions between 60 and 90 minutes. The programme is designed to encourage boys and girls to have fun, make friends and fall in love with cricket.
FIND YOUR NEAREST ALL STARS CRICKET CENTRE
FIND YOUR NEAREST DYNAMOS CRICKET CENTRE
Clubs ...
Please share images from your sessions ...
With many programmes now up and running it would be fantastic to receive any images of your programmes on action, either by sending us some photos or by sharing on social media and copying us in. It will help to continue to build the awareness and identity of both programmes if we can talk about them as much as possible.