Wiltshire Cricket Club Forum 2022 - Follow up Information, Slides and Recording of the Event
Many thanks to the clubs that attended the 2022 Wiltshire Cricket Club Forum that took place via Zoom on Wednesday 4th May. We are pleased to now share a full recording of the event for clubs who may have missed it. We also share below some key follow up links and information relating to the topics covered on the night
Club Forum Recording and Slide Deck
Wiltshire Cricket Club Forum 2022 Slide Deck
Special thanks
We would like to take this opportunity to thank the speakers and guest that supported with delivery of the Club Forum, most notably:
What was covered during the evening?
By way of a summary of the evening, here are the topics covered, together with some easy contacts or links to find out more …
The ECB Participation and Growth Action Plan:
The game's headline participation and growth priorities can be captured within the four pillars of:

Focus on kids
Create family friendly clubs
Take Cricket to urban areas
Transform the game for girls

Clearly we collectively deliver a huge amount beyond just those four pillars but in terms of making our game a truly inclusive and diverse one, and one that is sustainable for the future those four pillars encapsulate a lot of our priority work and also set the scene for the support that is available for clubs via the ECB
Equity, Diversity and Inclusion:
This section sets the scene for the importance of EDI within your Cricket clubs, why it's the right thing for you to be thinking about
Before the weekend, we will be launching an Affiliated Club Audit in order for us to capture some key baseline information to help shape our county EDI Action Plan that will be released later in the year
Also, during the course of 2022, we will be issuing some self-assessment guides to cricket clubs so that you can begin to think about how inclusive and welcoming your cricket club truly is. In the meantime, we would signpost you to the following Creating Welcoming Environments guidance
Lead contact: joanne.vickers@wiltshirecricket.co.uk
All Stars Cricket:
This section contains a review of the benefits to your club, how to get involved + a report on how well as a county Wiltshire Cricket is doing!
Lead contact: aled.evans@wiltshirecricket.co.uk
Dynamos Cricket:
This section contains a review of the benefits to your club, how to get involved + a report on how well as a county Wiltshire Cricket is doing!
Lead contact: aled.evans@wiltshirecricket.co.uk
Second Window Programmes:
We are encouraging clubs to think about the importance of Cricket being visible during the second part of the summer. We want Cricket to be competitive in our post Covid-19 society, and available to new audiences during that crucial school summer holiday period
Ideas for your club within a second window could be to run summer holiday camps, second window All Stars and Dynamos programmes or taster sessions for new audiences
Inspired to Play Grant Scheme:
The Inspired to Play Grant Scheme is available to clubs to help resource and inject funding in to support second window programmes
£1,000 available through a simple and non-bureaucratic application process
Funds can support a wide range of costs associated with running second window activities
Women's and Girls Cricket:
This section provides a review of the current status of Women's and Girls Cricket across the county and what is currently on offer in Wiltshire
We introduce the competitions available to clubs, what is available for elite female cricketers, opportunities for female coaches, grants for clubs running Women's and Girls Cricket and the club development support that is available
Lead contact for Women's and Girls Cricket: sam.dent@wiltshirecricket.co.uk
ECB Safe Hands Management System:
ECB Clubmark:
This section covers both an update on Clubmark timeframes for clubs going through re-accreditation in 2022, plus an introduction to Clubmark for clubs who may be interested in pursuing it
Clubmark is an accreditation scheme recognising clubs with good governance, sustainability, safety and compliance to ECB regulations
Lead contact: sam.dent@wiltshirecricket.co.uk
Disability Cricket:
In Wiltshire we are fortunate to have a dedicated Disability Development Officer, employed through support from The Lord's Taverners. Through this funding we deliver our Super 1s and Table Cricket programmes
In addition, this section introduces the concept to clubs of becoming a Disability Cricket Champion Club and within Wiltshire we have launched a tiered system of bronze, silver, gold ways in which affiliated clubs can support Disability Cricket
Lead contact: harry.mattingley@wiltshirecricket.co.uk
Facilities:
This section contained an update on the County Grants Fund, a fund launched in 2021 which has already supported approximately 12 clubs in Wiltshire with grants of up to £10,000 across three project themes; Creating Welcoming Environments, Enhanced Playing and Practice Facilities, and Climate Change. For information on the County Grants Fund, contact pete.sykes@wiltshirecricket.co.uk
During the course of 2022, Wiltshire Cricket will also be writing a countywide facility strategy. This will involve us coming out to clubs to audit our current stock of facilities in order to understand where improvement and investment may be needed to support our wider strategic aims.
Safeguarding:
Wiltshire Cricket has recently appointed Iestyn Lewis in to a fully resources Safeguarding role, and this will result in a shift towards more pro-active safeguarding support and education for cricket clubs
Lead contact: Iestyn.lewis@wiltshirecricket.co.uk
Wiltshire Cricket Talent Pathway Framework:
We have been delighted to recently launch our Talent Pathway Framework and associated Skills Framework videos
Both of these are resources that will guide players, parents and coaches through the different aspects of pathway cricket in Wiltshire. We also hope they will support clubs in being aware of what is being looked for and what we are trying to achieve at a pathway level
Also within this section we covered the newly launched Talent Pathway Support Fund and how clubs may look in the future to do something similar in the future
ECB Anti-Discrimination Code:
The ECB Anti-Discrimination Code was launched earlier this year with the aim of providing recreational cricket with a consistent and appropriate set of regulations relating to discriminatory behaviour.
Within this section we also reminded clubs of the reporting discrimination process that remains open
In the near future, we will be coming out to all affiliated cricket clubs with a call to action around adoption of the Anti-Discrimination code within your clubs
Thank you and best wishes for the 2022 season
Wiltshire Cricket would close this message by acknowledging that in covering so much during our club forum it has really shone a light on the breadth of work that you as clubs do, and just how much voluntary work goes towards ensuring the continued growth and sustainability of our cricket clubs.
As the closing remarks on the recording say, we at Wiltshire Cricket have the pleasure of launching a lot of the programmes and initiatives mentioned above but it is the incredible volunteers in clubs that bring them to life. Quite simply, without your time and commitment, recreational cricket wouldn't happen.
Wiltshire Cricket wishes all clubs the very best for the 2022 season, and please do not hesitate to reach out to us if you want further information or advice on any of the topics covered within our Club Forum.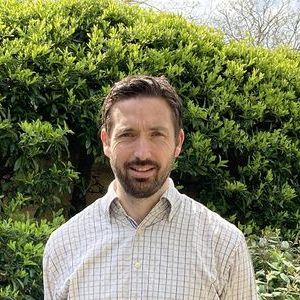 Pete Sykes
Managing Director