Wiltshire Cricket Limited - Affiliated Club Audit 2022
Wiltshire Cricket Limited Affiliated Club Audit 2022
FAO: WILTSHIRE CRICKET AFFILIATED CLUBS
We hope all clubs are enjoying the start to the 2022 season.
Wiltshire Cricket is currently in the process of developing a county wide action plan to help shape our future Equity, Diversity and Inclusion (EDI) work. We are committed to increasing the opportunities available in our game so that we can truly call Cricket a game for all. We want to work with our clubs and communities to ensure everyone who wants to play cricket in Wiltshire feels welcome and receives the opportunities to enable to them to reach their full potential. In order for us to best shape our EDI plans it is really important for us to start from a point of understanding what our current provision across the county is. This will help us to benchmark our current participation base and to then measure the impact of our work in the future, as we look to further diversify our game.
With this in mind, we need your help. We have created an online club audit form and would greatly appreciate your club's help in completing this form:
Wiltshire Cricket Limited Affiliated Club Audit 2022
Deadline for completion: Friday 27th May 2022

Completing the form
It would make sense if one person from within your club takes responsibility for completing the form in one go. Before they can complete the form this person will need to know some key information relating to the teams you run, your membership numbers and demographics, and your volunteers. In order to assist you in preparing for completion of the form, I have attached a PDF document that shows the questions that are asked in the form.
Whilst there may appear a lot of questions, the form should not take too long to complete as it is primarily a case of simply entering numbers.
How we will use the information and the importance of it
As mentioned above, the information we collect through the completions of this form will prove really helpful in giving us a clear understanding of the cricket that is being provided across the county, and will give an initial view on the diversity that exists within the game in Wiltshire in 2022.
Working alongside the data that is collected we are developing our EDI Action Plan so that we can further diversify our game and ensure that our game is a truly inclusive one. In the years to come we will then conduct further club audits in order to measure the progress and impact of our plan.
This work is incredibly important. In November 2021, the ECB released a game wide commitment to tackle all forms of discrimination and in Wiltshire we are committed to producing a positive plan for all how we will drive inclusivity and ensure that everyone of every background knows they are welcome in the game in our county.
Thank you for your incredibly valuable support with this.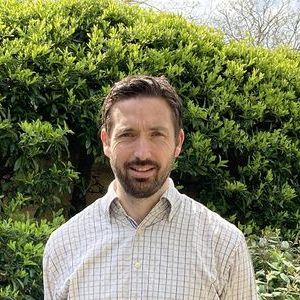 Pete Sykes
Managing Director