Wiltshire's Swindon Chance to Shine Street project qualify for national finals!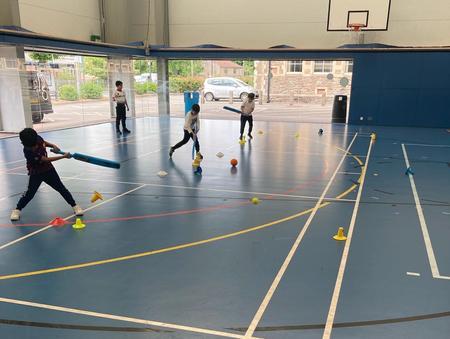 On Wednesday 1st June Wiltshire Cricket took 6 Children from our Swindon Chance to Shine Street Project to City Academy Bristol to play against teams from Street Projects in Somerset and Gloucestershire. Unfortunately, Gloucestershire could not get a side due to the half term and other events, however Somerset did bring 6 players that we could play against.
Shaz from Gloucestershire Cricket Foundation did a fantastic job of running the event with just 2 teams playing. We started with a match between the 2 teams which was extremely close with Wiltshire winning by 2 runs with youngster Sam keeping his nerve with a dot ball on the final delivery, Wiltshire 1-0 up!! After the first match was completed and a quick drink, we broke up the matches with some bowling practice and a few bowling games. The second followed with an incredible improvement on the bowling even after only 20 or 30 minutes of practice. Batting first this time Somerset posted a good score with some strong batting. Despite some good running from Vihaan and Divyansh the tight bowling of Somerset meant they prevailed, 1-1 heading into the last match!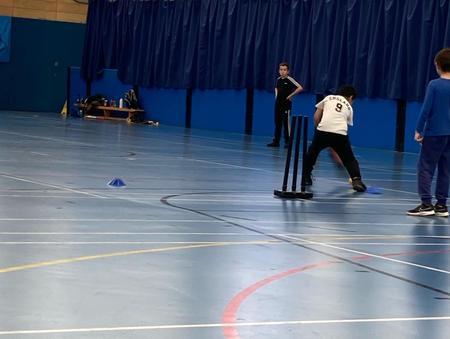 Lunch arrived for some well needed rest and to fuel up ready for the decider. A few rounds of Chaos Cricket to help with fielding and running between the wickets followed lunch, then it was time for our last match and the DECIDER!! Wiltshire won the Rock, Paper, Scissors and chose to bat first as per the first match. Some good bowling from Somerset to start with made runs hard to come by but after settling in at the crease Aryan started scoring some good runs with a couple of boundaries straight back past the bowler. Some very good fielding restricted Somerset early on and then some great, controlled bowling from Vansh and Lucius at the end proved too much for the Somerset batters and they fell just short of the target that Wiltshire posted. Wiltshire WIN 2-1 and are now through to the National Finals as Regional Champions!!!!
Sam and Aled are very proud of how far all of our Street participants have come since our restart in January. BRING ON THE NATIONALS!!!
Get involved in Street Cricket in Wiltshire
Chance to Shine Street brings cricket to thousands of young people in urban areas. It uses the game to increase aspiration, promote social cohesion and create opportunities in diverse communities. There are 165 Chance to Shine Street projects across the country.
It's a fast-paced version of the game played with a tapeball - a tennis ball wrapped in electrical tape - in small enclosed spaces. With six players per team and 20 balls per innings, it's cricket's answer to five-a-side football.
In Wiltshire we receive funding from Chance to Shine to deliver two Street programmes in Swindon; one programme for 8-11 year olds, and one programme for 12-15 year olds. If you would like more information on how to participate in one of our Street Cricket programmes, please contact Aled Evans: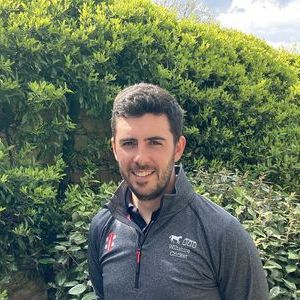 Aled Evans
Community Coach / All Stars Champion