Last week was a busy week for some of our Super 1s participants with the Super 1s Residential and our Super 1s Festival at Cheltenham College.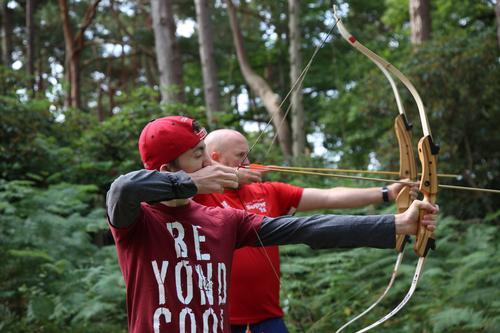 Super 1s Residential - Avon Tyrrell
From the 27th-29th July, 6 Wiltshire Super 1s participants attended the annual residential at Avon Tyrrell. The residential was a fantastic opportunity for these young people to push themselves out of their comfort zone and get involved in a number of exciting activities, these included:
Rock Climbing
Archery
Canoeing
Paddle boarding
Night walk
Employability workshop
Heathy eating workshop
Wiltshire Cricket is extremely grateful to be able to provide such a fantastic opportunity, and enable Wiltshires Super 1s participants the chance to develop and learn outside of cricket. All participants took on each activity, despite the fact many had never had the chance to experience them before. Throughout the trip participants displayed a positive attitude, always willing to try new experiences and develop further as a result.
This trip was just one of the many examples of just how much our Super 1s participants have achieved since the programme begun.
Super 1s Festival - Cheltenham College
On the 31st July Wiltshire faced Gloucestershire at Cheltenham College. Wiltshire and Gloucestershires Super 1s participants were invited to the event to watch and play cricket throughout the day.
The activity began with a guard of honour, where Wiltshires Super 1s participants welcomed both the Gloucestershire and Wiltshire players onto the field with flags and banners. This was a first for all participants. For the remainer of the morning participants sat and watched the game with parents which included two fantastic 100's from Ben Wells and James Bracey.
During the afternoon, participants were invited to enter the field to perform a lap of honour in front of the great crowd at Cheltenham College as the players were warming up for their second innings, even getting to speak to some of the Gloucestershire and Wiltshire players.
For many of the Super 1s players the opportunity to come to a cricket game was a first and was greatly recieved. Participants relished the chance to see a game in first person alongside their family and friends from the Super 1s Programme.
Wiltshire Cricket would like to thank Gloucestershire Cricket Club and the Gloucestershire Cricket Foundation for inviting the Super 1s participants to partake in such a great day!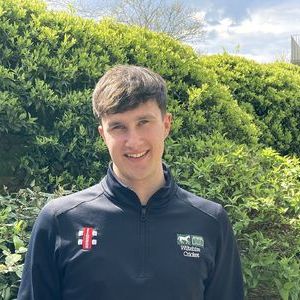 Harry Mattingley
Disability Development Officer