End of Season Renovations 2022 - Hire the Wiltshire Cricket Trailer!
Wiltshire Cricket and Wiltshire Cricket Grounds Association (WCGA) wishes to remind and inform clubs of the opportunity to hire one of the WCGA trailers for your end of season renovations.
Ensuring that we have good pitches is an essential part of providing a good cricket experience, and carrying out end of season renovations is an integral part of ensuring that we can produce good pitches.
Hiring the WCGA Trailer
To support clubs with their end of season renovations, the WCGA does operate two trailers.
Clubs who have previously hired the trailer will have already been contacted directly by Paul Jackson of the Wiltshire Cricket Grounds Association with regards to booking in your renovations for 2022. However, the purpose of this email is to make all other clubs aware of the opportunity to hire one of our trailers to carry out your renovations. Therefore, please find attached:
A trailer hire letter, which provides

More information on the trailer and its history
What you receive when you hire trailer
Costs of hire
Hiring process

A specification, which outlines:

The service you should expect to receive from the operator conducting your renovations
What is expected of you as the hiring club
Cost of Hire
Please note that we have had to increase our prices for the work this season. This is necessary in order to cover the increasing running costs of the Trailers. This season the cost for a square, up to 10 tracks, will increase from £250 to £350 and the cost of every additional track, thereafter, will increase from £25 to £35 per track. This charge will include a one off spiking visit when conditions allow later in the autumn. Please note that this is the first price rise since 2015.
For clubs who don't have any provision for carrying out their end of season renovations, I would strongly advise you to look in to hiring the WCGA trailer. It is an excellent service at a very good rate.
Clubs interested in hiring should contact Paul Jackson, WCGA Chair: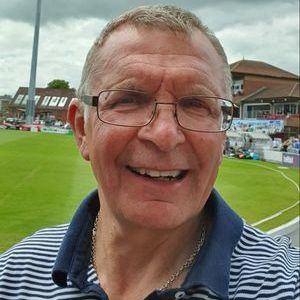 Paul Jackson
WCGA Chairman