ECB Grassroots Cricket Awards 2022 - We are now open for nominations!
In 2021, the ECB launched the new GRASSOOTS CRICKET AWARDS, replacing the previous OSCAs as the game's Reward and Recognition scheme for our outstanding network of volunteers.
In the Autumn of 2021, we ran a series of thank you events for our different volunteer groups (including a Grounds Volunteers, Umpires/Scorers, Coaches, Club leaders, Women's and Girls, and All Stars / Dynamos thank you event) and during the course of these events we also announced the winners of our local Grassroots Cricket Awards. For 2022, we are delighted that the Grassroots Cricket Awards have returned, and we are also pleased to confirm that we will be running a similar series of thank you events to recognise the incredible work that our volunteer rich cricket community does for the game.
In the message below you will find details of the 2022 Grassroots Cricket Awards and how you can nominate volunteers from your club for the different categories …
Grassroots Cricket Awards 2022 Categories
In addition to the eight categories of awards that existed last year, there have been three exciting new categories launched for 2022; the Safe Hands award, Tackling Climate Change award and the Volunteer Grounds Management Team of the Year award. Therefore, the 11 categories for which we are seeking nominations for in 2022 are:
Connecting Communities – A Club or community organisation which has gone above and beyond the call of cricket to support communities/groups coming back to the game we love.
Inspired to play – An Individual or group within your club or community organisation going above and beyond to open the game up to new audiences.
Rising Star Award – Young volunteer making a difference – 11 – 16-year-olds
Game changer – Young volunteer 17 – 25-year-olds making a difference in the game.
Unsung hero – Those heroes who impact our game and help us make cricket happen. This could be ground staff, coaches, officials, umpires, or other volunteers.
Growing the game – A league volunteer, committee member, or administrator going above and beyond to support clubs and help increase the number of games played.
Lifetime achiever – That one individual who has given many years of service to your club or community group you could not do without.
Cricket innovators – Someone who has brought new ideas and/or implemented new systems to improve your club or community group.
SafeHands Award – An individual that has gone above and beyond to create a positive environment for young people to enjoy the game.
Tackling Climate Change – A club or community organisation that is addressing the threat climate change poses to cricket, by making sustainable changes to operations, adapting their facilities and/or engaging their local community
Volunteer Grounds Management Team of the Year - Aim would be to reward and recognise those volunteers who are making a real difference at clubs. Those who are working hard and improving the places where the game is played.
Nominate someone from your club!
We now really urge as many clubs as possible to think about those amazing volunteers from your club, who would be fully deserving of recognition via one of the above categories.
If you would like to nominate someone from your club, association or networks for a Grassroots Cricket Award please note that the Wiltshire Cricket deadline for nominations is 5pm on Friday 26th August. Following this, a panel of Wiltshire Cricket Board and Staff members will be meeting to review nominations ahead of submitting our winners in each category to the national awards in early September
To assist you in establishing which category might suit your volunteers the most, please find attached some more detailed criteria for each category.
Please also find the nomination form that needs to be completed and returned to Pete Sykes via email by 26th August: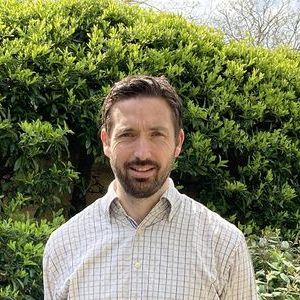 Pete Sykes
Managing Director
County Winners and National Awards:
As alluded to above, we will be recognising our county award winners and a shortlist in each category at our autumn series of Grassroots thank you events. More details will follow on these events.
In addition to this, the ECB will be collecting the details of our county winners with a view to running some form of national awards too. Again, more details will follow regarding this in due course.
We look forward to receiving lots of nominations in the near future!