2020 Natwest OSCAs - Nominations open
Wiltshire Cricket is now offering an exciting opportunity for you to recognise individuals from within the Cricket community who have stood out in terms of their support of the wider national effort during this extremely challenging time.

The summer of 2020 has been like no other and the 2020 NatWest OSCAs will aim to reflect the achievements and efforts of the cricket community in their work off the field. As such, please note that there are changes to the categories and criteria for this year. Also, please note that for obvious reasons the National OSCAs will be held as a virtual event this year. Additionally, we will unfortunately not be able to hold our annual awards evening in September. However, at some stage this autumn/winter we would still like to be able to recognise the achievements of clubs, volunteers and players. Therefore, we are currently considering the running of a virtual awards evening later this year.
2020 Natwest OSCAs Nomination Categories:
The two main NatWest OSCAs nomination categories for 2020 will be Connecting Communities and Pro-Active Leadership within the Cricket Community. We also have a third category - the #raisethebat award which is detailed below.
Connecting Communities:
This award is designed to highlight a club, league or community organisation that has supported the members of their community through inspirational methods. Through a diverse range of measures throughout COVID-19 to ensure cricket has played its part in looking after the local community. Innovation and pushing the boundaries are to be rewarded here and we want to recognise the important role played by club, group of people or organisation.
Pro-Active Leadership within the Cricket Community:
This award is designed to highlight and show the essential contribution that proactive leadership can make within the Club, Leagues, Officiating, Community or County Organisation's. We want to recognise those individuals who are providing vision and direction in supporting their local community and highlighting the role cricket plays within that community.
The #raisethebat award:
The #raisethebat Award is your opportunity to put forward an outstanding individual, be they a key worker or someone who has gone over and above during this period of COVID-19.
Complete a Nomination:
If you would like to nominate someone from your club for an OSCA please note the turnaround is pretty short. We will need to receive your nomination by 5pm next Thursday, 10th September. This is because Wiltshire Cricket will be required to decide upon a winner for each category to be submitted as our county nominee by close of play on Friday 11th September.
Please find attached below some more detailed criteria for each category
Connecting Communities OSCA Criteria
Pro-active Leadership OSCA Criteria
Please also find the nomination form that needs to be completed and returned to Pete Sykes: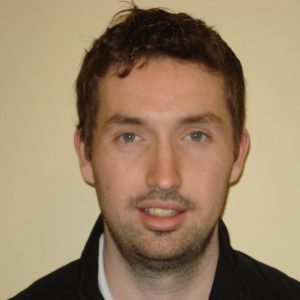 Pete Sykes
Managing Director