Women's Big Cricket Month launched by ECB
The ECB have started a campaign this month to draw attention to the brilliant opportunities available for Women and Girls in Cricket. The campaign is referred to as 'WOMEN'S AND GIRLS' BIG CRICKET MONTH' and is designed to celebrate W&Gs cricket across the country throughout September and dovetail with the IT20 Series against West Indies (Broadcast on the BBC) and the Rachel Heyhoe Flint Trophy.
Throughout Wiltshire, we are already offering a great amount of W&Gs Cricket, and as part of the BIG CRICKET MONTH, Wiltshire Cricket would like to highlight some of the excellent cricket activity that is taking place each week. Additionally, the month of September is also a great opportunity to encourage more W&Gs activity at your club in the form of additional fixtures, girls-only All Stars, social media highlights, IT20 series online watch-along, intra-club mums vs daughters fixture and much more! Wiltshire Cricket would love to highlight as much W&Gs activity as possible too, so please do feel free to tag us on social media or simply email myself with any upcoming activity! Please also ask if you would like any support in arranging any activity.
Club in the Spotlight
As part of the BIG CRICKET MONTH, Wiltshire Cricket would like to highlight and share some of the best practices and amazing clubs that are located around our county. It is hoped that this 'Club in the Spotlight' feature will share some best practices amongst clubs, helping one another to develop and 'borrow' some successful ideas, but also, help to promote your club to a wider audience and highlight some of the amazing opportunities that are available across Wiltshire for Women and Girls.

Within this feature, Wiltshire Cricket would like to not only highlight the playing opportunities, but also delve deeper into how clubs make W&Gs cricket possible. If clubs would like to be involved in our 'Club in the Spotlight' feature, please contact Sam Dent, our Women and Girls Development Officer: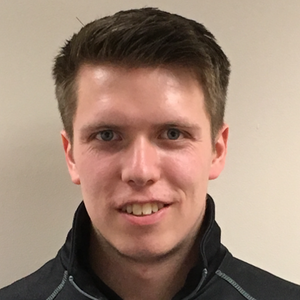 Sam Dent
Women and Girls Development Officer
Women and Girls Forum - Monday 5th October
As many of you will be aware, at the end of each season, Wiltshire Cricket host a number of events for clubs to provide feedback from the season and learn more about upcoming winter activities. The Women's and Girls' event has been brilliant over the past couple of seasons, with a great attendance from players, coaches, club committees and ECB representatives. Although an indoor event may not be possible this year, Wiltshire Cricket are keen to continue with the W&Gs Cricket Forum, and will therefore be hosting an online forum for those involved with the W&Gs game.

The forum aims to incorporate a number of topics including 2020 review, upcoming winter competitions, the 2021 season, Western Storm and County Age Group updates, funding opportunities and some additional information and support for W&Gs clubs across the county. Ideally, this forum is aimed at players (14+), coaches, volunteers and committee members, who are keen to continue to growth and development of the W&Gs game.

Forum Information:
When: 5th October, 7pm – 8.15pm

Register in advance for this meeting:
https://us02web.zoom.us/meeting/register/tZYof-2hqDooHtHVVhz_bQCppQRCfOtQIANW
After registering, you will receive a confirmation email containing information about joining the meeting.
Women and Girls Indoor Cricket Leagues
Finally, with the outdoor season concluding in a few weeks, it is now the time to begin to look towards the winter competitions. This winter, as you will know, we are potentially met with a few additional challenges due to the COVID-19 guidelines/restrictions, and we are therefore keen to begin the planning process slightly earlier than normal in the hope that we can offer an exciting league structure.

At present, we are currently awaiting government approval on the indoor cricket guidelines and can therefore only provide very limited information at the moment. However, if possible, please may I ask clubs to express an interest in the following competitions, if your club would like to be involved. (Please note: This is only an expression of interest. Official entries will be collected once dates/venues confirmed).
(Dates and Venues TBC – will be between November and April, guideline dependent).
U13 Girls Indoor League (Likely 6 or 8 aside. Incrediball. Likely Pairs Cricket to encourage participation for all abilities)
Women's Indoor League (Likely 6 or 8 aisde. Usual Pink Incrediball. Likely Pairs Cricket (as previous years, but other formats also being considered).
Both competitions are likely to be run on a weekly basis, with individual teams having 'bye' weeks when not scheduled a fixture.

Please send your 'Expression of Interest' to Sam Dent: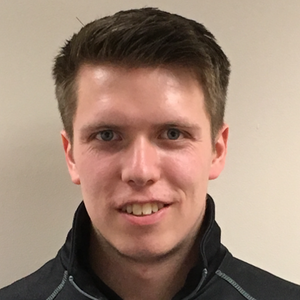 Sam Dent
Women and Girls Development Officer