Wiltshire Cricket and our primary schools enjoy a fantastic 'Return to Cricket' in Term 2
Wiltshire Cricket has been delighted to return to delivery in primary schools during this term, following the postponement of delivery during the early stages of Covid-19. Our return has seen a positive combination of Covid secure delivery in schools as well as virtual interaction with teachers and pupils.
We would like to thank all the schools involved for allowing Wiltshire Cricket's coaches to come in and see your children during November and December. It isn't meant to be a cliché when we say that 2020 has been a difficult and challenging year but we are delighted to finish strong during November and December.
Some headline stats from this term include:
342 hours of curriculum delivery
11 virtual assemblies
2 virtual curriculum lessons
15 virtual induction meetings
And worked with over 1,700 children
All of our sessions delivered in schools have taken place in a Covid secure manner, thanks to excellent supprt and resources provided by Chance to Shine. In addition, this term has seen our first venture in to virtual delivery through a combination of virtual meetings with teachers, virtual assemblies and a small number of virtual coaching sessions when our coaches have been unable to get in to schools.
As we look ahead to the rest of the academic year we look forward to delivering in more schools during term 3. Additionally, as we get closer to the summer we will be expaning our offer to include a roadshow of Engagement days which will in part help to promote opportunities, such as All Stars Cricket and Dynamos Cricket, within local cricket clubs. Our Chance to Shine funding also provides a budget for delivering intra and inter school competition, and so we very much hope that restrictions will allow for these plans to be put in place, both for the school we have delivered in over the past six weeks and also for schools who receive Chance to Shine in 2021.
If you are a primary school reading this and would like more information about Chance to Shine in Wiltshire, please contact Ali Goddard: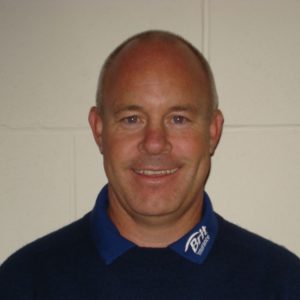 Ali Goddard
Head of Junior Cricket