All Stars Cricket
What is All Stars Cricket?
All Stars Cricket provides a fantastic first experience for all children aged 5-8 years old where they're guaranteed 8 weeks of jam-packed fun, activity and skills development. The programme is designed to introduce children to the sport, teaching them new skills, helping them make new friends and have a great time doing so.
Every child that registers will receive a backpack full of goodies. Your child's pack will include:
Backpack
Cricket bat
Cricket ball
Personalised shirt with your child's name
Cap
All children returning to All Stars again, will receive a new bat, ball, personalised t-shirt and a set of stumps.
The programme
All Stars Cricket runs annually each year, with most programmes starting in May. The key features of an All Stars programme include:
A perfect first experience of cricket for all boys and girls aged 5-8 years-old
Eight 60-minute sessions, held over 8 weeks
All Stars Cricket kit bag
Valuable time with your kids – mums and dads are encouraged to take part too
Safe and fully accredited
Prices for All Stars Cricket sessions vary by club, so please check the sign-up page and post code search for your local club to find out more.
What will my child do at All Stars?
All Stars is all about giving children the best first experience of the sport, with an emphasis on fun!
Children will learn fundamental movement skills including catching, throwing and batting. Soft balls and plastic bats are used by everyone and all participants are given their very own cricket bag full of everything they need to play the game.
Every child will earn stars in their own activity booklet that match the skills learned during the programme:
Batting – hitting a moving ball
Throwing – underarm and overarm
Catching – small and large balls
Bowling – overarm
Running – lots of movement
Teamwork – fun games with friends
Communication – the basics of cricket
Spirit of Cricket – how to respect others
Finding an All Stars club in Wiltshire
When the programme launches each May you will be able to find your nearest All Stars centre by visiting the ECB's course finder page.
If you would like to discuss All Stars Cricket in Wiltshire, please contact Aled Evans: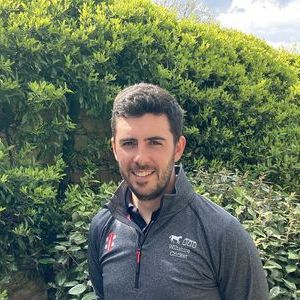 Aled Evans
Community Coach / All Stars Champion