Safeguarding and Welfare
Wiltshire Cricket Limited and The England and Wales Cricket Board are firmly committed to providing an environment that is safe and welcoming for children to enjoy the game.
Creating a culture where their views are asked for, as well as being able to offer their own opinions, helps develop an environment where children feel able to share concerns and everyone can challenge poor practice or behaviour.
If you have any concerns about a child or the behaviour of an adult you should share these immediately.
ECB encourage anyone with any concerns to contact us. You can do this by calling 020 7432 1200 and asking for a member of the safeguarding team or by emailing [email protected]. Alternatively, please contact the NSPCC.
If a child is at immediate risk do not hesitate to call the Police or local services.
Take a look at the links below to find more information on safeguarding and protecting children:
The 'Safe Hands' policy and procedures in cricket
See cricket's policy for safeguarding children.
Safeguarding resources for all aspects across the cricket game
Read the safeguarding policies, procedures, guidance documents and template forms for use in your cricket club and in other settings.
DBS checks and ECB vetting in cricket
Visit the DBS Checks and ECB vetting section which is essential for roles in cricket working with children.
The following roles require an ECB DBS (Vetting) check to meet supervision and compliance requirements. These are roles that are considered Regulated Activity with children in cricket.
All Stars Activator
Captain / Vice captain
Club Safeguarding Officer
League Safeguarding Officer
Coach
Coach Support Worker
Dynamos Activator
Junior Supervisor
Junior / Colts Manager
Scorer
Umpire
Team manager
Volunteer Coordinator
First Aid Responder
An individual must not take on one or more of these role unless and until their ECB DBS (Vetting) check is confirmed by ECB as 'Completed'.
For more information, please see "Having the right people in place"
https://www.ecb.co.uk/safeguarding/safeguarding-resources
Wiltshire's County Safeguarding Officer
The county has an appointed welfare officer – Iestyn Lewis – whose job is to liaise with Wiltshire Cricket on all welfare issues and to offer advice to anyone within cricket who needs it.
Should you have an issue that you would like advice on, please contact Iestyn: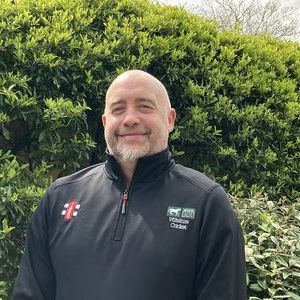 Iestyn Lewis
County Safeguarding Officer