Under 19 T20 in association with Wiltshire Queries Cricket Club
Under 19 T20 in association with Wiltshire Queries Cricket Club
Does your club have 16-19 year olds wanting to play 20-over cricket with their friends? Smash massive sixes like the stars of the Vitality T20 Blast? Want to play cricket your way with coloured kit and music in front of a big crowd? If so, the Vitality U19 Club T20 is for you.
The U19 Club T20 Competition was originally founded to 'bridge the gap' between youth cricket and adult cricket, providing a fantastic opportunity for young cricketers to play additional cricket with their peer group. The competition quickly evolved into one that also encourages the young players to take ownership of their season, help their cricket clubs to fundraise and create some fantastic match-day atmospheres during the summer, which brings the whole club together and inspires future generations.
The competition also plays a vital role in retaining young players who may be at risk of dropping out of the game and on occasions, the competition has also encouraged lapsed players to return to the sport, which has been fantastic to see.
The Vitality U19 Club T20 competition was developed through player insight to combat a national trend within clubs – young players dropping out of the game after U15s.
The insight gathered from 1000 young players (current and lapsed) pointed to these key factors:
After U15s age group cricket, there is no specific offer for young players
16–19 year olds want to play with their friends
Young players are keen to develop their own skills by taking more responsibility (volunteering)
They want short formats, with coloured kit and lively atmosphere where their friends can watch
With the NatWest T20 Blast launching in 2014, the ECB decided to take on board the feedback from the young players, and encouraged clubs to 'bring the Blast' to their home fixtures for the U19 Club competition.
If you would like more information about how to enter our Under 19 T20 competition, please contact Lauren Shrubsole;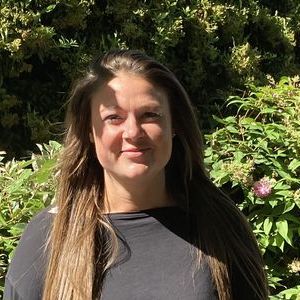 Lauren Shrubsole
Participation and Growth Officer