Wiltshire Cricket launches Virtual Table Cricket Training course
Wiltshire Cricket is extremely proud to offer the Virtual Table Cricket Activators Course. This course is completely FREE, lasting around 1 hour and aims to give teachers and other practitioners a greater understanding of Table Cricket.
Virtual Table Cricket Activators Course
Information about the course:
FREE CPD teacher training opportunity
Organised and run by Wiltshire Cricket Limited
The course should last no longer than 1 hour
The course will take place over Zoom
Takes place in early February – 1st, 2nd, 3rd.
What you will take away from this course:
How to correctly set-up Table Cricket equipment
The rules of Table Cricket
The role of Bowlers, Batters and Fielders, as well as how they operate within the game
The need and impact of Table Cricket on young people
The opportunities available through Table Cricket
Opportunities for Young Leaders and how to incorporate them into a Table Cricket environment
Where can I source equipment?
By the end of the course you will have the knowledge and understanding to run your own Table Cricket sessions, without a Wiltshire coach being present. The course is also fantastic for the sustainability of game, helping to ensure table cricket can be a staple activity for years to come and continue to have a positive impact upon those it reaches.
To book your place on the Table Cricket Activators Course, please fill out the attached form and return to Harry Mattingley: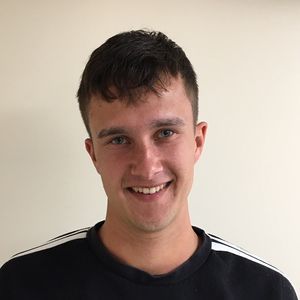 Harry Mattingley
Disability Development Officer