Wiltshire Cricket launches two new Children's Activity Booklets
Throughout the Covid-19 pandemic, Wiltshire Cricket has attempted to be as creative and pro-active as possible in providing free resources and support for our network. Following the success of our children's activity booklets in the first lockdown we are delighted to now release two brand NEW activity booklets that can be worked through at home.
Wiltshire Cricket Children's Activity Booklet Version 3
Wiltshire Cricket are continuing in our efforts to ensure that cricket can still be part of children's daily lives despite the limited opportunities caused by Lockdown.
As we did back in the Spring and Summer of 2020, we have spent some time creating a new Cricket-based activity book for your children to use.
This booklet can be available and used for the children of Key Workers who are at school and for those children who are home schooling.
The activity book has a wide variety of activities, including:
Fitness Challenges
Maths Activities
Cricket Practices
English Language Activities
Research and Geography Tasks
Competitions for the children to enter
AND MUCH MORE!
Please download your copy of the January 2021 activity book and get started!
We would love to see some photos and videos of the activities, so please do tag Wiltshire Cricket's Social Media Accounts!
SEN Super 1s Activity Booklet
In addition to the booklet above, we are delighted to launch a further brand NEW booklet for our SEN and prospective Super 1s audience.
Included in this Booklet, which can be downloaded here - Super 1s Activity Booklet
Fitness Challenges
Maths Activities
Cricket Practices
English Activities
Competition Based Activities
Research Tasks
This booklet is aimed at SEN pupils, but anyone can give it a try! It includes a variety of cricket-based written and practical activities for pupils to get involved in. The activities incorporate a wide variety of transferable skills, including Maths and English development, as well as problem-solving and creative thinking.
We hope that by encouraging young people to get involved with the activity book, it will not only provide them with some exciting material to work through, but also some new and fun ideas to keep them moving throughout lockdown.
On top of this we want to use this booklet as a vehicle to increase awareness about the opportunities available for those with disabilities within cricket:
If you wish to find out more information about both of the FREE Disability Programmes we offer please follow the two links below:
*For those who do get involved, we would love to see photos/videos of you participating in both the written and practical activities! Please either Tweet us @WiltsCricket or email Harry Mattingley: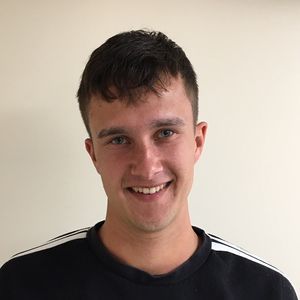 Harry Mattingley
Disability Development Officer