Clubs in Wiltshire get ready for a fantastic summer of All Stars and Dynamos Cricket
Club planning is continuing for the relaunch of both All Stars Cricket and Dynamos Cricket in 2021, as we plan for a bumper summer of recreational Cricket!
What is All Stars Cricket?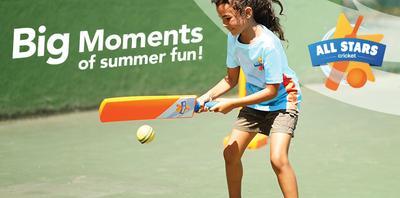 All Stars Cricket provides a fantastic first experience for all children aged 5-8 years old where they're guaranteed 8 weeks of jam-packed fun, activity and skills development. The programme is designed to introduce children to the sport, teaching them new skills, helping them make new friends and have a great time doing so.
Every child that registers will receive a backpack full of goodies. Your child's pack will include:
Backpack
Cricket bat
Cricket ball
Personalised shirt with your child's name
Early sign-ups will also receive a cap (new participants only)
All children returning to All Stars will receive a new ball, a personalised t-shirt and a set of stumps.
Key course features include:
A perfect first experience of cricket for all boys and girls aged 5-8 years-old
Eight 60-minute sessions, held over 8 weeks
All Stars Cricket kit bag
Valuable time with your kids – mums and dads are encouraged to take part too
Safe and fully accredited
More information on All Stars Cricket
What is Dynamos Cricket?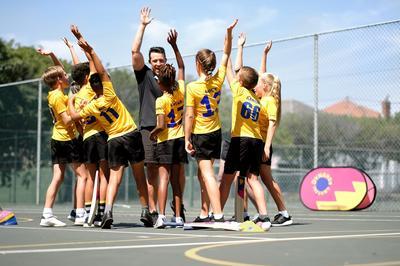 Dynamos Cricket provides a fantastic next step for all those graduating from All Stars Cricket and the perfect introduction for all 8-11 year-olds new to the sport!
Complementing junior cricket, Dynamos provides children with a more social offer focused on developing fundamental movement skills and applying them in an exciting game of countdown cricket.
We know how important it is to look like the heroes of the game, so every child who registers will receive their very own Dynamos Cricket New Balance t-shirt, personalised with their name and number.
The programme includes:
Children will use soft balls and light wooden bats
Minimum of six 60-90 minute sessions
Introduction to game play through a countdown cricket match
New Balance personalised t-shirt with name and number
Valuable time with your kids – mums and dads are encouraged to take part too
Complementary digital app experience
Exclusive access to Topps Cricket Attax cards
Safe and fully accredited
More information on Dynamos Cricket
What is happening right now?
At the moment, clubs in Wiltshire are getting their programmes ready for this summer, including setting up session dates, times and venues.
Over the coming weeks, club activators and administrators will be dialling in to national seminars to hear more details of how both All Stars and Dynamos will operate this summer.
At Wiltshire Cricket we will be supporting all of our clubs to be ready for both All Stars and Dynamos so as to ensure there are lots of clubs offering programmes in all parts of Wiltshire this summer. We will also be delivering training to new and existing activators in April, in order to ensure that our clubs offer fantastic experiences for all children attending programmes this summer.
Key timeframes
Currently the plan is that consumer sign up for both All Stars Cricket and Dynamos Cricket will go live on Wednesday 24th February. However, in advance of this date parents can pre-register their interest in either All Stars or Dynamos by completing the form in the link below:
Register your interest for either All Stars or Dynamos Cricket