Despite Lockdown, Chance to Shine continues in Wiltshire in Term 3
Lockdown has presented many challenges to our normal modes of delivery but we have been delighted to be able to continue spreading the power of cricket via virtual coaching in term 3.
Prior to Christmas, Wiltshire Cricket had been delighted to resume its face to face delivery to schools with us delivering 342 hours of Chance to Shine coaching to 1700 children during term 2.
Despite planning in place for similar levels of activity in term 3, sadly the announcement of this current lockdown and the closure of schools meant these plans had to be put on hold. However, this has not stopped us from offering Chance to Shine opportunities across the county and as such we have seen the emergence of Virtual coaching during term 3, with Aled Evans, Wiltshire Cricket's Community Coach, delivering Zoom or Teams lessons to the following schools:
Mere School
Colerne C of E Primary School
St Patrick's Catholic Primary School, Corsham
Corsham Regis Primary Academy
Virtual sessions for the above schools have been made available to both key worker children in schools and children working from home. Wiltshire Cricket is very grateful to the above primary schools for embracing our virtual coaching offer and we are very appreciative of the feedback we have received as we look to develop and improve this new, hopefully temporary, method of delivery. Such feedback has included:
"The children are really enjoying it. They have said it has been nice to have a different adult leading the lessons"
"Aled has been very clear at the start of each session about the skills that they will be learning and he always evaluates how they got on with them at the end of each session. Equipment isn't an issue in school"
"It was lovely for the children to see a different face and to mix up the day"
"The 30 minute session is the perfect length as the children were all engaged for the duration of the session."
"The content was brilliant and all children could access the session with Aled's suggestions of how to make it harder/easier."
"The learning outcomes were clear and shared at the beginning of the session and throughout."
"There were suggestions of how to adapt the equipment for those at home and I know those children who took part at home also loved the session."
"Any IT issues were at "my end" but it was quickly sorted."
Our virtual coaching offer provides schools with the opportunity to book either a one off taster session, or receive a full six week programme that follows Chance to Shine's virtual cricket programme which can be accessed by teachers via the teachers portal - https://teachers.chancetoshine.org
You will find the lesson plans by following;
Resources tab
Play
Virtual Cricket Programme
Each of the lessons has an OFSTED approved lesson plan which details the equipment that would need to be used for each of the lessons.
In terms of equipment, each lesson we deliver has a theme; catching, hitting, bowling, throwing and some games.
The equipment needed to complete the lessons is basically as follows:
Something to catch and throw (which could be a tennis ball, a foam ball or even a pair of rolled up socks)
Something to mark out a safe practice area (cones, cushions, shoes, anything really).
Something to bowl or throw at (it could be a wall, a dustbin, anything really…)
Something to hit with (this could be slightly more challenging, but they can use anything really, a bat, a tennis racquet, a broom handle, a book…)
What are we doing in Term 4?
In term 4, Wiltshire Cricket is already confirmed to be working with the following schools:
Saint Edmund's Catholic Primary School, Calne
Mere School
St Patrick's Catholic Primary School, Corsham
Harnham Junior School, Salisbury
Sutton Benger CE VA Primary School
We also still have capacity to work with many more primary schools and so if you are a teacher reading this please contact Ali Goddard for more information: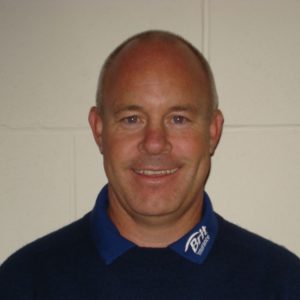 Ali Goddard
Head of Junior Cricket
What other support is available for children during lockdown
In addition to the above, please also note the following opportunities: