ECB County Grants Fund Information Evening - Follow up information for cricket clubs
Wiltshire Cricket would like to thank everyone who attended Wiltshire Cricket's County Grants Fund Information evening on Tuesday 3rd August. Our thanks too to Neil Higginson from ECB for his attendance.
The purpose of this message is to pass on some follow up information, both for those in attendance and for those who couldn't make it
What next?
For those who were in attendance or who subsequently watch the recording you will have learned about how we at Wiltshire Cricket intend on managing the County Grants Fund. A key part of this is entering in to a dialogue with clubs about their projects before you get to the point of submitting an application. Therefore, for clubs interested in the County Grants Fund, please note the following next steps:
Please familiarise yourself with the guidance notes
If you have a project in mind, ensure it is representative of the wider club's feedback, and that it aligns to the project themes and aspirations (attached facilities survey and checklist can help with this)
Consider if your project is a 2022 project, or one for future years – remember only one project per theme between now and 2025
Identify who from your club will lead on your project – remember you will need two contacts
When you feel you have a project, please contact Wiltshire Cricket to arrange a meeting
Our processes:
Once a club contacts us about the County Grants Fund we will arrange either a face to face meeting, or a zoom meeting to discuss your project. We want the County Grants Fund to be a 2 way process between us and you so that we can properly support you with the development of your projects and get a feel for how a grant may support the wider ambitions of your club
Local timeframes – We would like to operate to some local dates for fairness:

If you have a project that you can demonstrate will impact from this winter, then you can apply from today
For projects to impact the 2022 season, we would like full applications to have been received by 31st January 2022
Internal approval:
As discussed during the Information Evening, given the local autonomy we have with regards this fund, we are keen to ensure we put in place proper processes when allocating funding. Therefore, whilst the Wiltshire Cricket Development team will work with clubs to discuss and develop projects, to ensure impartiality and due diligence, we are creating a sub-committee of our Board to peer review projects before we decide to approve and send to ECB.
We look forward to hearing from clubs with regards your projects. Please contact Pete Sykes to begin discussions: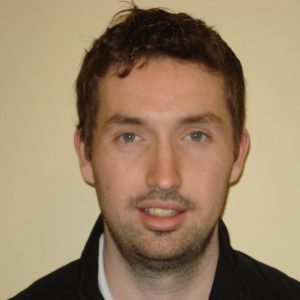 Pete Sykes
Managing Director