Women's and Girls Cricket celebrated at Wiltshire Cricket Grassroots Cricket Awards evening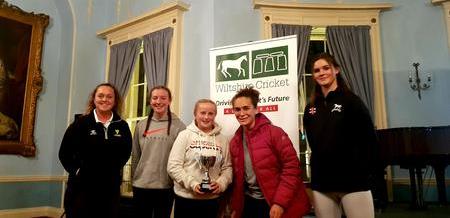 Wiltshire Cricket was delighted to host its 2021 Women's and Girls Awards Evening as the latest #GrassrootsCricketAwards event took place at the Assembly Room in Devizes Town Hall. Supporting the event were Wiltshire's 1st XI Captain, Isla Thomson, and Western Storm's Georgia Hennessy.
During the evening, awards were presented to recognise:
Women's Competition winners from the 2021 season
Girls Competition winners from the 2021 season
2021 Young Storm Champions
The evening was also an opportunity to say a wider thank you to the volunteers within cricket clubs who make women's and girls cricket happen. 2021 saw continued growth in the female game and this is due in large to the time that our committed coaches, administrators, officials and players give to the game.
2021 Women's and Girls Competition Winners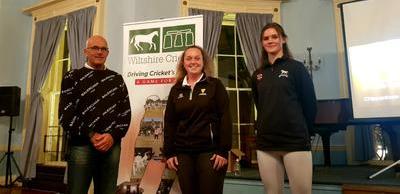 During the evening, the following clubs were recognised as winners of the following competitions:
2021 Young Storm Champions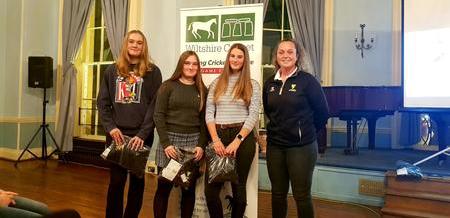 The Young Storm Champions course is a collaborative project between Western Storm and Wiltshire Cricket Limited.
Girls who sign up to the Young Storm Champions course will develop an understanding of how they can support coaching sessions at their club and be a role model to younger girls as well as learning the basics of umpiring and scoring.
Linked to the course is a volunteering scheme. As participants actively support club sessions as female role models, their volunteer hours can be logged to win Western Storm goodies!
During the 2021 we were delighted to run a local Young Storm Champions course and during the awards evening a few of our Young Storm Champions were recognised for their volunteer contributions during the season just gone.
Grassroots Cricket Awards - Growing the Game Winner - Lynda Ormandy
One of the clubs present during the awards evening was Corsham CC and we were delighted that one of their instrumental volunteers, Lynda Ormandy, was in attendance. This provided a fantastic opportunity for Wiltshire Cricket to present the first of its 2021 Grassroots Cricket Awards.
The Grassroots Cricket Awards are a new awards scheme for 2021, recognising volunteers across eight different categories. One of those categories is the Growing the Game category and we are delighted to announce Lynda Ormany as our winner for 2021. You can read more about Lynda's contribution to Corsham Cricket here.
Q and A with Georgia Hennessy and Isla Thomson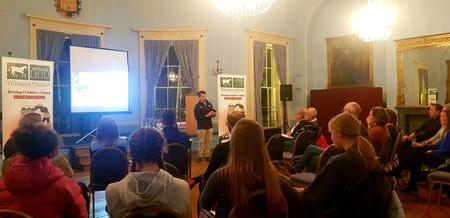 The Women's and Girls Cricket Awards evening concluded with our Women's and Girls Development Officer, Sam Dent, hosting a Q and A with Wiltshire's Isla Thomson and Western Storm's Georgia Hennessy. This was a great session during which guests got an insight in to a range of things; from their training programmes to their matchplay preparations through to their ambitions for the women's and girls game + much, much more! In the coming weeks we will be looking to share the full Q and A for those who were not in attendance.