Table Cricket Finals Day at Lavington School
On the 15th and 16th March, all 12 schools/colleges were invited to take part in Wiltshire Cricket's, Table Cricket Competitions. Both events took place at Lavington School, who were fantastic hosts and Wiltshire Cricket thanks them for their continued support with the Table Cricket Programme.
Furthermore, we were hugely thankful to have 22 Young Leaders from The Clarendon Academy and Lavington School who were responsible for scoring and overseeing each game as well as creating a great atmosphere on both days. Young Leaders were fundamental supporting the day, putting on 2 great events for staff and participants. We thank them for their support.
Each day kicked off with the group stages, each school would play eachother once before advancing to a play-off dependant on where they finished in the group.
Our first of the two days saw 5 schools attend, fielding a total of 6 teams:
Exeter House Vocational Centre
Marlborough St. Mary's (2 teams)
Uplands School
The Springfields Academy
Clarendon Academy
After completing the group stages, The Springfields Academy and Marlborough St. Mary's progressed through to the finals where The Springfields Academy claimed a narrow victory, with all schools displaying great communication, team-work and tactics.
Day two saw 3 schools attend, fielding a total of 4 teams:
Crowdys Hill (2 teams)
Robert Le Kyng
Lavington School
After playing eachother Lavington School and Crowdys Hill reached the final, with Lavington School winning the match with a huge score of 304 runs from their 6 overs, showcasing great levels of accuracy and co-ordination.
Both Finals Days were a great success, giving a platform for individuals with disabilities to show off their skills in a rare disability competition, but more importantly participants were able to try new activities, travel to new places and meet new people. The competitions showcased the fantastic abilities of those with impairments and how individuals were able to work together to succeed, displaying and developing wider skills such as communication, leadership, organisation and resilience.
Wiltshire Cricket thanks everyone involved for supporting both days and enabling them to run smoothly, we can't wait to see you next year!
If you wish to get involved in the Table Cricket Programme, please contact below: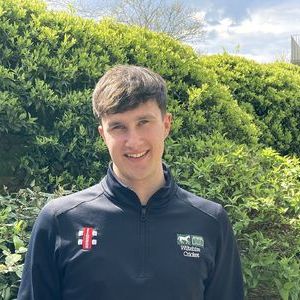 Harry Mattingley
Disability Development Officer