Commonweal School come out as victors at Boys Under 15s Secondary Indoor Finals Day
Over the past month, Wiltshire Cricket has been running a series of Indoor Finals Days for Girls and Boys Secondary competitions, culminating in our Boys Under 15s finals day on 18th March won by Commonweal School.
The Boys Under 15s finals day produced the following results:
Group A
Commonweal 83 beat Hardenhuish 47 by 36 runs.
Sheldon 77 beat Royal Wootton Bassett Academy 27 by 50 runs.
Commonweal 78 beat Royal Wootton Bassett Academy 33 by 45 runs.
Sheldon 94 beat Hardenhuish 51 by 43 runs.
Commonweal 51 beat Sheldon 36 by 15 runs.
Hardenhuish 65-5 beat Royal Wootton Bassett Academy 63 by 3 wickets.
Commonweal 9 pts
Sheldon 7 pts
Hardenhuish 5 pts
Royal Wootton Bassett Academy 3 pts
Group B
Bishops Wordsworth 93 lost to Lavington School 95-4 by 4 wickets
St Laurence 55 lost to Trafalgar School 58-5 by 3 wickets.
Bishops Wordsworth 59 lost to St Laurence 60-2 by 6 wickets.
Lavington 82 beat Trafalgar 77 by 5 runs.
Trafalgar 64 lost to Bishops Wordsworth 66-4 by 4 wickets
Lavington 40-4 beat St Laurence 39 by 4 wickets.
Lavington 9 pts
Bishops Wordsworth 5 pts – 1.602 runs per ball.
Trafalgar 5 pts – 1.531 runs per ball.
St Laurence 5pts – 1.1159 runs per ball.
Semi Finals
Commonweal 103 beat Bishops Wordsworth 62 by 41 runs.
Sheldon 63 beat Lavington 26 by 37 runs.
Final
Commonweal 77 beat Sheldon 50 by 27 runs.
The Boys Under 15s competition completed a month of finals days, all of which were hosted by Chippenham Sports Club via their Indoor Dome facility. Winners of earlier competitions were:
Girls Under 13s - The Trafalgar School
Girls Under 15s - Hardenhuish School
Boys Under 13s - St Laurence School
Our Indoor Secondary School competitions follow an inclusive format, in which all players are involved in small sided games. Indoor matches are a fast, engaging format and a great way of introducing competitive cricket within secondary schools.
If your school would like more information about our Secondary School competitions, please contact Ali Goddard: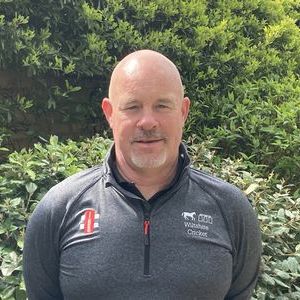 Ali Goddard
Cricket Development Manager (Schools, Junior Cricket, Coach Development)