Wiltshire Cricket Club Forum scheduled for Wednesday 4th May
Wiltshire Cricket is delighted to invite up to 3 representatives from each affiliated club in Wiltshire to attend our 2022 Club Forum, taking place as follows:
DATE – Wednesday 4th May 2022
TIME – 7pm – 9pm (arrival from 6.45pm)
VENUE – Wessex Room, Ceres Hall, Devizes, Wiltshire, SN10 1HS
TO BOOK – https://booking.ecb.co.uk/d/wkqjc5
As we enter the 2022 season we would like to share the many exciting club development opportunities that exist as well as use the opportunity to share updates on some important current issues. Topics for the evening will include, but not be limited to:
Updates from ECB on Recreational Game priorities including Participation and Growth, Facilities and much more
Updates from Wiltshire Cricket on our current work areas, our strategy through to 2025 and our current people
Opportunities to grow and diversify your club, including National Programmes (All Stars and Dynamos), Women's and Girls and Disability Cricket
Club Development Updates, including Safe Hands Management System, Clubmark, Grant funding, Coach and Workforce Education
What to expect during the season from ECB and Wiltshire Cricket
Safeguarding
Equality, Diversity and Inclusion Updates
Policy updates, including introduction to General Conduct Regulations
2022 promises to be a hugely exciting year for the recreational game. Never has the game been able to offer such a wide range of opportunities for such a diverse range of participants and audiences. We look forward to sharing more about all of these opportunities and informing clubs about the many ways in which you can continue to grow and develop.
Any questions about the Club Forum should be directed to Pete Sykes (see below) or to book a place at the forum please complete the booking link above (club can choose to register 3 people at one time if this helps):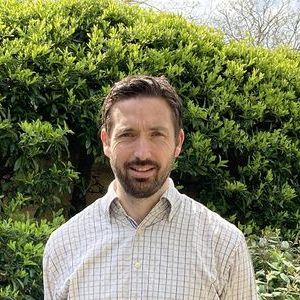 Pete Sykes
Managing Director