Wiltshire Cricket is delighted to welcome Lauren Shrubsole to the Wiltshire Cricket Development team!
Lauren joins the Wiltshire Cricket Team in the role of Participation and Growth Officer; a role that will closely support our Women's and Girls Development work and that will provide coaching and competition support across a number of key programmes; including Chance to Shine, Chance to Shine Street, Super 1s and Table Cricket.
As part of the development team, the Participation and Growth Officer will be an integral employee, responsible for delivering coaching in priority work areas and also fulfilling the responsibilities of a Competition Officer; leading and overseeing several county-wide competitions.
Specifically, the role will include the following areas:
Women & Girls Competition Delivery and Support
Chance to Shine - Street Cricket Project Management & Delivery
Competition Management for Wiltshire's Junior Club Competitions (U13, U15 & U19 T20)
Wiltshire Cricket Community Coach (Chance to Shine & Lords Taverners Delivery)
Wiltshire Cricket Representation at County-wide events.
Summer Holiday and "Second-window" Delivery of ECB National Programmes.
Lauren joins the Wiltshire Cricket Development team in a professional capacity having also started representing Wiltshire Women in a playing capacity at the beginning of the 2022 season. Lauren is also actively involved at Marshfield Cricket Club where she is the Women's Cricket Manager and sits on the club committee. Lauren is also hands on with coaching too; assisting with the coaching of the club's All Stars, Girls U11s, 13s and Women's teams. In her previous employment, Lauren has developed extensive administrative experience across a variety of roles having achieved a Level 3 Diploma in Customer Service NVQ from the City and Guilds in 2014.
We are delighted to welcome Lauren to Wiltshire Cricket and look forward to seeing the impact she will have across her wide ranging role.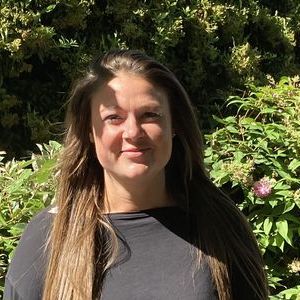 Lauren Shrubsole
Participation and Growth Officer