Wiltshire Cricket launches Primary School Cricket opportunity for Term1 of 2022-2023 academic year
Following on from the success of our Term One delivery during the 2021-22 school year, Wiltshire Cricket would like to make the same offer to primary schools for delivery of a six week programme in your school during the new school term.
We recognise that September and October are quite often beautiful months of weather, we would like to book in schools for cricket skills coaching during the new term starting in September 2022.
For this reason we would like schools to send in expressions of interest for Wiltshire Cricket to deliver cricket skills coaching from September 2022 onwards.
Our offer is:
Mornings only (9am to 12pm) - £51.00 per morning
Afternoons only (1pm to 3pm) - £34.00 per afternoon
Whole day (9am to 3pm) - £85.00 per whole day
We recognise that every school's requirements might be slightly different. For this reason, we will attempt to fulfil every school's individual needs.
However note that our coach is only able to be in one part of the county at any one time. For this reason, we would ask for some flexibility in your bookings.
The all-day coaching offer effectively means our Coach would become a member of your staff for that chosen day of the week for the whole of Term One.
School Delivery Across KS1 & KS2
This delivery is available to any age group, we are very flexible. Our programme can be tailored to delivery for all children from Reception age group up to Year Six.
If you would be interested in participating in the new programme in Term 1 – starting Monday 5th September 2022 – please complete and return the application form to Ali Goddard as soon as you are able:
Wiltshire Cricket Primary Schools Term One Application Form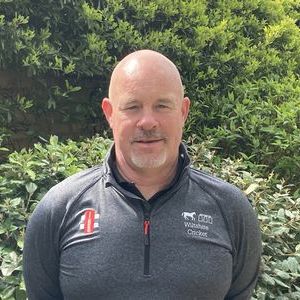 Ali Goddard
Cricket Development Manager (Schools, Junior Cricket, Coach Development)
A reminder that our delivery programme can start week commencing Monday 6th September or later, should you so wish.