Thrilling end to Vitality Under 13 T20 as Wessex Warriors come out on top against Swindon
The final of this year's Vitality Under 13 Club T20 competition in Wiltshire went down the last over in a nip and tuck final that eventually saw Wessex Warriors defeat Swindon by 4 wickets.
Batting first, Swindon made a solid start as both openers (Finlay Hobson and William Jordan) reached 30 retired. They were also well supported by number three, Daniyal Anwar who reached 18 not out. In the end, Swindon posted a competitive total of 100-4 from their 20 overs. For Wessex Warriors there was a wicket apiece for Matthew Garbett and Thomas King.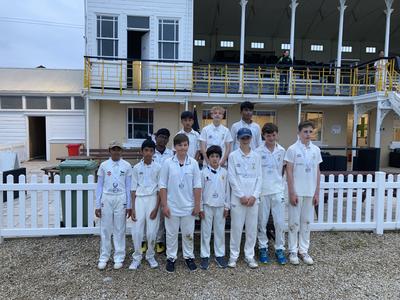 In reply, Wessex Warriors made steady progress in a run chase that always left the game feeling in the balance. For the Warriors, there were no stand out scores but instead lots of contributions as five batters reached double figures. In the end, the game went down to a final over in which Wessex needed 8. Thanks to a four from the fourth ball of the over Wessex Warriors got over the line to scenes of jubilation from the visiting team. Mentions from the innings go to Shyam Anirudh (2-18) and Ariq Majumder (2-11) of Swindon, and to Seb Welby, Geirge Bayly and Sam Weston of Wessex who all jointly top scored with 16.
A game played in fantastic spirit, Wiltshire Cricket would like to thank hosts; Swindon CC, the umpires, scorers and coaches.
Many congratulations to Wessex Warriors who now go on to represent Wiltshire in the regional stages of the competition.