Wiltshire Cricket Limited's Partnership with FabLittle Bag & Freda aims to ensure positive experience for all
As part of our continuing our Opening Up campaign we are excited to announce our new partnership with Fab Little Bag and Freda.
At Wiltshire Cricket we are committed to ensuring cricket is a sport that everyone can access and enjoy a positive experience, whether as a player, coach or volunteer. It has been great to see the growing number of women and girls taking up the sport and benefiting from all it has to offer.
However, with greater female participation, we need to reflect and assess if their needs are being met. Through this review we have identified two areas that need addressing:
Ensuring easy access to period care products as periods arrive unexpectedly sometimes, or an extra pad or tampon may be needed.
Clubs have very limited facilities to safely and confidently enable women and girls to manage periods; for example, no women's only restrooms, few or no bins, no specified sanitary bins, or contaminated and overflowing ones.
Lack of bins, unsanitary toilets, and no provision of period care can be an all-too-common experience that women and girls encounter when taking part in sport and physical activity. Research has also shown that a negative experience or perceptions related to this can result in women and girls leaving our sport or even choosing not to take part in the first place. Periods are normal and we need to make managing them easy.
Through our partnership with FabLittleBag & Freda, Wiltshire Cricket wants all our clubs across the county to meet this need and continue to provide positive experiences for all. The partnership will see clubs provided with fully funded Period Care Starter Boxes with sustainable disposal bags, making changing period products easy and hygienic and organic cotton pads and tampons from Freda in case they are caught short.
Pete Sykes, Wiltshire Cricket's Managing Director, said, 'We are passionate about ensuring all players feel welcomed into our sport and their needs catered for. This exciting partnership helps to break down barriers women and girls may face in accessing in cricket and, by normalising this conversation and recognising the importance access to period care products can have for females, we are hopeful that more will see cricket as a game for them'
Martha Silcott, Inventor and Founder of Fab Little Bags commented, 'We are delighted that Wiltshire Cricket are walking the inclusivity walk. They are investing in their clubs to support women and girls by ensuring that every club has free period products from quality organic brand Freda on hand and by having FabLittleBags in each cubicle, they are ensuring that changing and disposing of tampons and pads is no longer avoided or feels awkward, but is easy and hygienic. This also reduces costly blockages and pollution caused by flushing period products. These simple actions break down the period taboo, normalising a natural process and help women and girls to feel seen and their basic needs acknowledged"

Wiltshire Cricket will be in touch directly with clubs in the coming days regarding this partnership. In the meantime though, please contact Pete Sykes for any further information: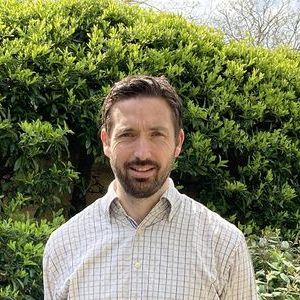 Pete Sykes
Managing Director