Wiltshire makes history with NEW Wiltshire Senior Women's Team
(Article written by Nigel Hill, Wiltshire Seniors)

Wiltshire Seniors broke new ground on Saturday being, we believe, the first county to establish a Seniors' Women's team. We asked for it to be included in the Wiltshire Cricket 5-year plan in 2018 and, despite the pandemic, we just made it in time, as we welcomed East Anglian Veteran Ladies to Westbury's wonderful scenic ground.
With the merciless sun beating down from a cloudless sky, high noon in Westbury saw Wiltshire losing the toss and being asked to bowl first. Our team were clearly ecstatic at the prospect of running around for two or three hours in 30 degree heat and what felt like around 101% humidity.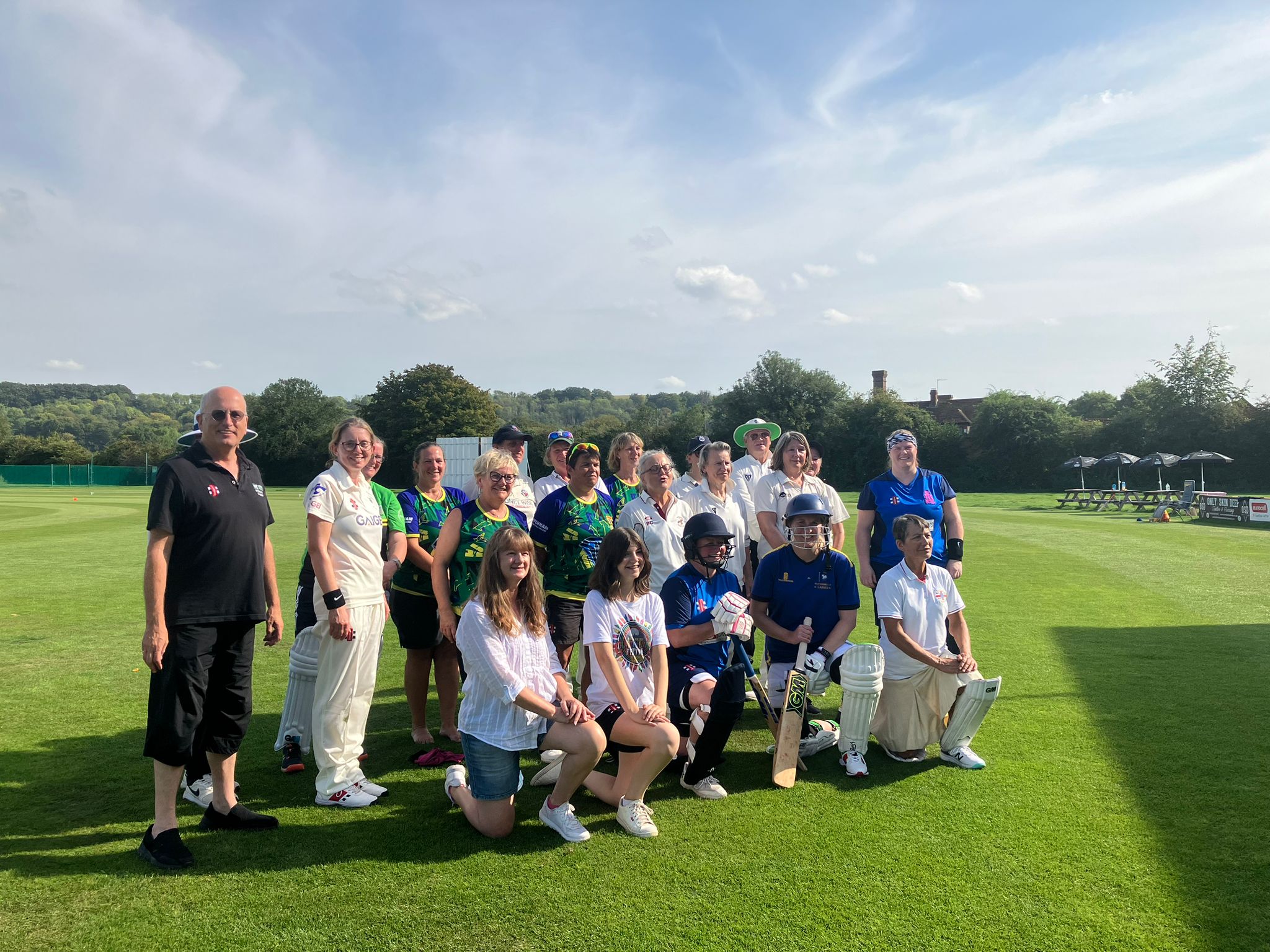 It took 13 overs before Cath Possamai had EAVL opener Jan Godman stumped by keeper Lisa Sullivan, but there were already 81 runs on the board. Possamai had further success in her next over, clean bowling Felicity Radford, and when our captain Vix Hathway had Suzanne Shaw caught at short mid-wicket by Jules Caton, EAVL had progressed to 120-3.
Marilyn Smith climbed to an impressive 68 off 90 balls before Caton induced her into a soft shot, snaffled by Tina Foley. 174-4, but it was to be our bowlers' last success of the day. EAVL finished on a daunting looking 204-4 off their 40 overs.
At 79 without loss in the 12th over of the Wiltshire innings, it looked as though Wiltshire were going to make short work of their target. However, openers Possamai, bowled by Melanie White, and Caton, narrowly run out, both fell in consecutive deliveries. Caton on 47 came agonisingly close to a first landmark score for the team.
White's next over was equally productive for the visitors with Tina Foley lbw and Katherine Binks caught behind by Karen Elliott standing up to the stumps.
Lisa Sullivan was very unlucky to clip a bail off with her own bat before Tracey Barrow and Vickie Hathway steadied the ship. They moved the score from 96-5 on to 139 before Barrow spooned a ball from Marilyn Smith for Jan Godwin to take the gentlest of catches at square leg.
Shaw and Smith then pinned Wiltshire down and allowed only one more run from the bat, and a couple of extras, before Vickie Hathway was bowled by Suzanne Shaw for a gritty 31. With the score on 142, one Wiltshire batter absent and another feeling unwell, the run chase was over in the 29th over.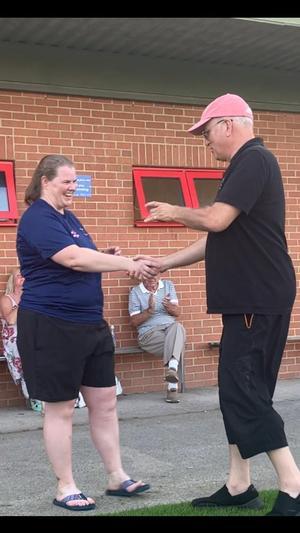 Jules Caton, for her 47 runs and bowling figures of 1 for 25, was Wiltshire's player of the match. Marilyn Smith (68 and 1-10) was EAVLs star. Credit and thanks to umpires Tony Horn and Ted Mackenzie for a long time stood in the heat, and to the scoring team of Paula Smith, Chloe Sopp (who intends to be bowling leg breaks for England in a few years' time) and Nigel Hill.


At the end of a very hot afternoon at a delightful location the result was secondary to the fact that we had achieved our 2018 ambition. The players enjoyed a match played in a superb spirit, and the talk was all of persuading other counties to follow Wiltshire's lead and put up teams for us to play more matches next season. Westbury CC were excellent hosts, further evidence of their commitment to promoting women's cricket. Our thanks also to Karen Elliott of EAVL, without whose efforts the game would not have happened, and to Sam Dent at Wiltshire Cricket, who was instrumental in pulling together our team.