Wiltshire Cricket launches Women and Girls Indoor Competitions for 2023-2024!
We are very excited to be able to share the following details, which provides information about:
a) Girls Indoor Cricket Opportunities (U11s, U13s, U15s)
b) Women's Indoor Cricket Opportunities (Women's League & Cup)
c) Season review, feedback & expressions of interest for 2024 season
Season Review, Feedback & Expressions of Interest for 2024
2023 was a very busy and exciting summer of Women's & Girls Cricket in Wiltshire. Throughout the 2023 season, more teams have established Women's and/or Girls' sections, we've created new Girls Cricket leagues, a brand new Wiltshire Senior Women's team has been formed and our existing festivals, leagues and playing offers continue to flourish. However, we'd like to continue to grow, develop and improve the Women and Girls cricket offers in Wiltshire, and so please may we take this opportunity to ask for clubs' feedback from the season using the form below.
Additionally, within the form, there is an opportunity to "express an interest" in next year's summer competitions – this isn't an official entry just yet. The purpose of these expressions of interest is to provide an indication of team numbers and locations, so that we can best plan and prepare for 2024, perhaps also introducing new leagues and offers.

Feedback & EOIs Form - https://forms.office.com/e/SnyEc0G1Zc
Deadline for Completion – Friday 17th November
Women's and Girls Indoor Leagues 2023-2024
Our popular Women's & Girls indoor cricket leagues are returning in 2024, taking place from Sunday 7th January and running through until Sunday 24th March.
This year's competitions will be taking place at Melksham Oak School, between 9am – 3pm.
For teams that have been involved with these competitions in the past, you'll notice this is a change of venue from previous years due to sports hall availability and as a result of the slightly smaller sports hall, all competitions will be 6-aside fixtures. This may also help some teams with availability and creates an option of clubs entering a second team, if they would like to.
As with previous years, the indoor competitions will be club-officiated to keep costs to a minimum, and therefore the entry fees for the competitions will just be used to cover the hall hire.
The indoor competitions are open to all Women's and Girls Teams in Wiltshire, and will be played with the pink Women's Soft Ball.
Should you have any questions about the indoor competitions, please refer to the entry form or contact Sam Dent: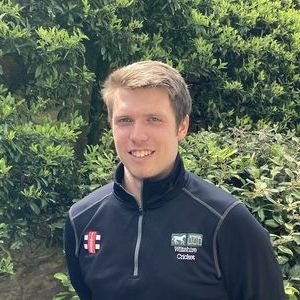 Sam Dent
Cricket Development Manager (Clubs, Programmes, Women's and Girls)
We would love for new clubs and previously entered clubs to be involved with Indoor Cricket competitions, as it's a great way to stay in touch with cricket throughout the winter and attract new players to the game before the season starts.
Indoor Leagues & Cup Entry Form - https://forms.office.com/e/wGqii9fXdQ
Deadline for entry – Friday 17th November