Amazing volunteers recognised at our 2023 Grassroots Cricket Awards evening
The Assembly Room at Devizes Town Hall played host to the Wiltshire Cricket Grassroots Cricket Awards evening; an evening during which our Grassroots Awards winners, ECB Coach of the Year winners and Special Recognition awards were announced.
2023 has been another fantastic year for the Recreational Game across Wiltshire and to recognise some of the achievements and impact that we have seen across the game, it was a delight to welcome a number of volunteers from across our cricket club network.
During the evening, the winners and nominees from our ECB Coach of the Year and ECB Grasroots Cricket Awards were announced. However, prior to this the evening started with some new Special Recognition awards being announced.
Wiltshire Cricket Special Recognition Awards
Launched for 2023, these awards aim to reflect some fantastic work that has gone on within the recreational game during the previous year. The themes or subjects chose may vary each year but what they aim to do is to shine a light on particular areas of the recreational game. Our 2023 Special Recognition awards went to the following: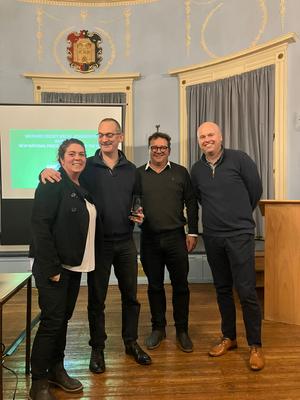 *NEW* National Programmes Club of the Year - RAMSBURY CC
A fantastic atmosphere was created by everyone at the club and by a great number of volunteers with a variety of experience level, showing that you do not need much cricketing knowledge to run a successful programme and to create a brilliant club feel. After the success of their All Stars programme in 2022 Ramsbury CC took on the challenge of running Dynamos in 2023 as well. By running both programmes on the same night they needed more volunteers and Activators which they manage to get and in doing so they built a great cohort of coaches to deliver some fantastic, fun and energetic sessions. It has been brilliant to see all the children with smiles on their faces and running around having so much fun with their friends, activator and volunteers. Throughout the summer all have had smiles on their faces with a great atmosphere having been created for the parents watching on from the bar!
National Clubs Programme of the Year - WARMINSTER CC
Warminster CC have been a big national programmes centre in Wiltshire since All Stars started. After a few years with lower numbers than usual, this year Alex and his team of Activators and volunteers have done an outstanding job of bringing back the large numbers that we all knew Warminster could achieve. It is a fantastic sight to see over 100 children running around playing cricket on a sunny evening with families sat watching and activators cheering and celebrating success. They have put in a great amount of effort behind the scenes that has helped to create a brilliant family environment for children to develop and grow through cricket.
Recognition of their support towards Women's Senior Cricket and Over 50s Cricket at Collingbourne - BARRY REED AND LIAM REED
One of the initiatives that Wiltshire Cricket has been really proud to launch in 2023 has been Women's Seniors Cricket. This culminated in an inaugural fixture for a Women's Seniors team in September. However, before the county side was establised, one club in Wiltshire who had provided the initial foresight of providing Women's Seniors Cricket was Collingbourne CC and in particular Barry Reed and Liam Reed who have created opportunities withn their club for Seniors cricketers.
Facilities Project of the Year - Whiteparish CC
In the latter part of 2022 Whiteparish CC were successful in receiving a County Grant Fund award of £10,000 to support with the refurbishment, extension and enhancement of the club's outside seating area. This was supported under the Creating Welcoming Environments theme of the ECB scheme.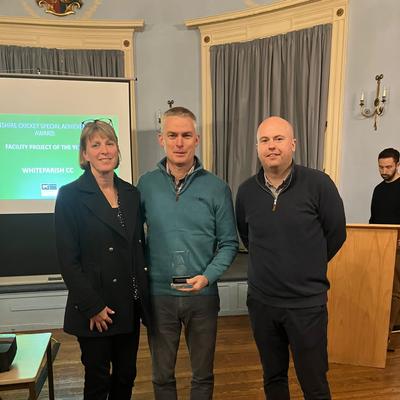 Wiltshire Cricket was delighted to support this project in recognition of the growing membership at Whiteparish CC that has been achieved as a result of the club introducing programmes such as All Stars Cricket and Dynamos Cricket for the first time in recent years. What these programmes do is broaden a club's offering and bring new families in to the club setting. It is therefore increasingly important that clubs focus on their off field facilities in order to ensure that their growing memberships enjoy the experience of watching their sons, daughters, friends or family playing Cricket.
Under 9s Cricket - Swindon CC, Cricklade CC and Corsham CC
At the start of this season, Wiltshire Cricket conducted a consultation process with clubs to identify the importance of Under 9s Cricket and what it needed to look like for clubs across Wiltshire.
Coming out of this consultation it was identified that having a really vibrant Under 9s offer was of importance in order to:
Capitalise on the high interest levels from our All Stars and Dynamos programmes
Provide exposure to the first form of competition for our young cricketers
Ensure there is a competition format to bridge the gap between All Stars / Dynamos and the beginning of the WYCL offer at Under 11s
As a consequence of this, greater effort was provided this year to coordinate under 9s festivals across clubs and to provide resources to assist clubs with delivering those festivals.
We are delighted to recognise Swindon CC, Cricklade CC and Corsham CC who were the teams that played the most Under 9s Cricket throughout 2023.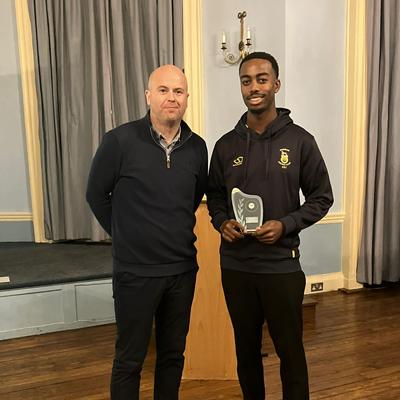 ECB Coach of the Year Awards
This annual reward and recognition scheme says thank you to people that have made a significant contribution to coaching cricket at their club and / or across Wiltshire as a whole.
For the ECB Coach Awards in 2023, we recognised coaches from across three different categories:
Young Coach of the Year
Coach of the Year
Outstanding Contribution – Services to Coaching
Wiltshire Young Coach of the Year - KERON BENNETT-THOMAS
Wiltshire Coach of the Year 1 - SEAN ADAMS
Wiltshire Coach of the Year 2 - PHIL BARWELL
Wiltshire Coach of the Year 3 - PETE NEWBERY
Wiltshire Outstanding Contribution to Coaching - JUSTIN WAGSTAFF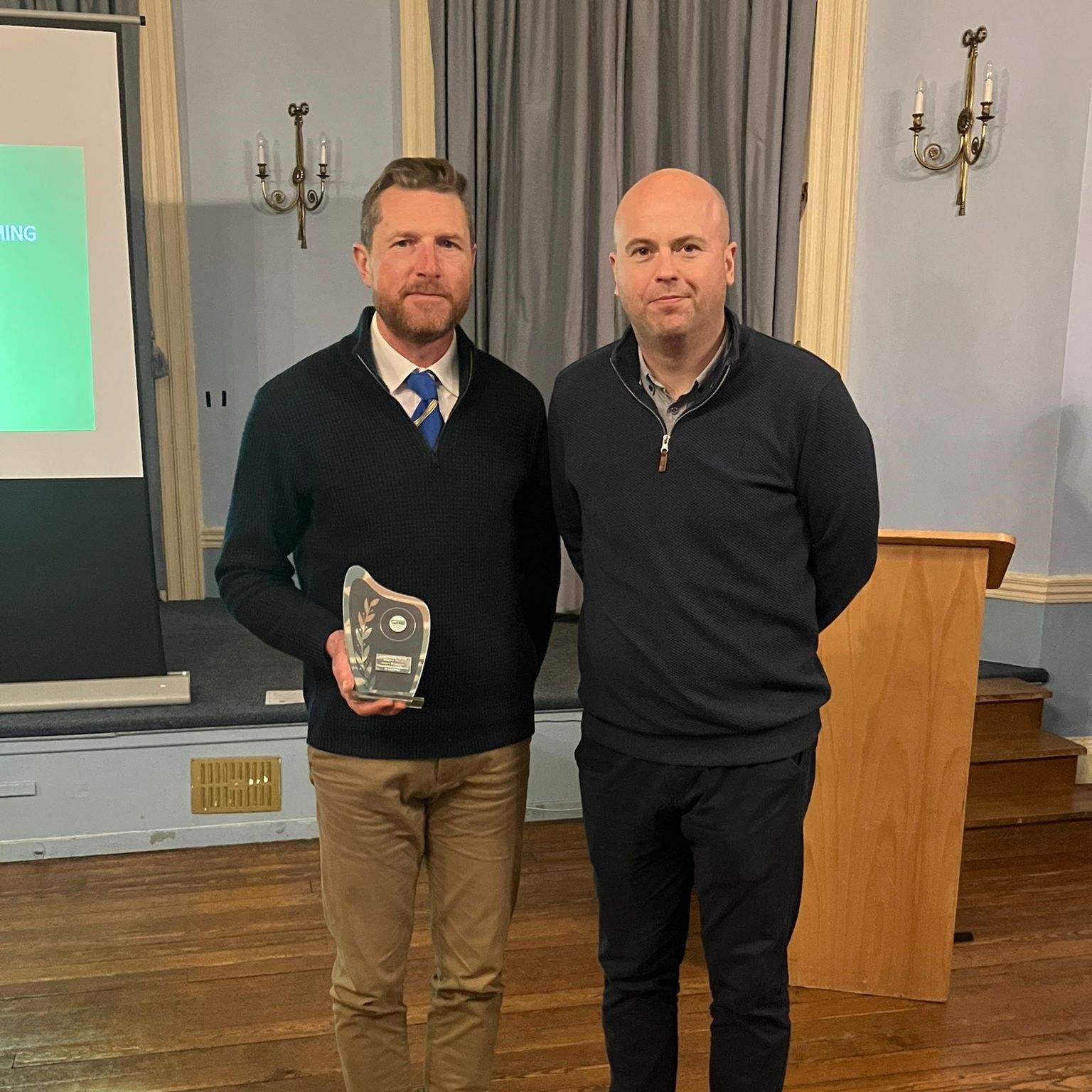 ECB Grassroots Cricket Awards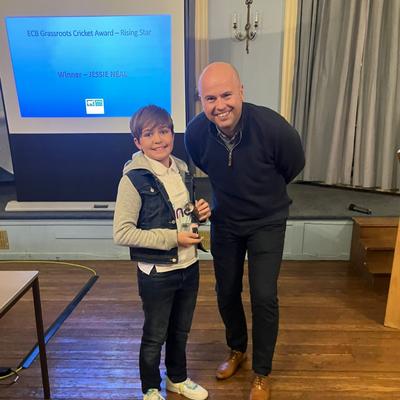 In 2021, the ECB launched the new GRASSOOTS CRICKET AWARDS, replacing the previous OSCAs as the game's Reward and Recognition scheme for our outstanding network of volunteers. Through these awards we were delighted to recognise the following volunteers at our 2023 Awards evening:
Connecting Communities
A club or community organisation which has gone above and beyond to #raisethegame and support communities/groups.
2023 Winner - KEVIN THOMPSON
Rising Star
A young volunteer making a difference – for 11-16-year-olds.
Inspired to Play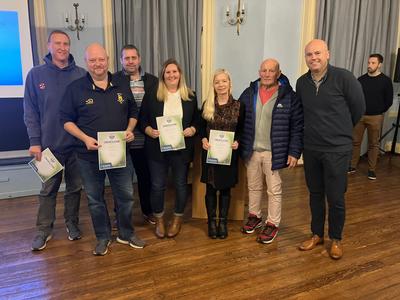 An individual or group within your club or community organisation going above and beyond to #raisethegame and open the game up to new audiences.
Shortlisted - SCOTT FLEMING
2023 Winner - ANDY GRAYSON
Unsung Hero
Those heroes who impact our game from behind-the-scenes and help us make cricket happen.
Shortlisted - ANDY WILES
Shortlisted - SHARLAND AND THORNE FAMILIES
Shortlisted - IAN LYCETT
2023 Winner - MARTIN WELLS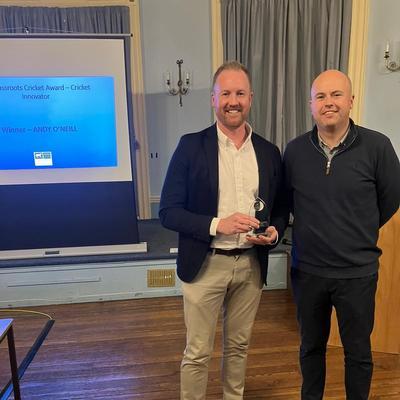 Game Changer
A young volunteer making a difference in the game – for 17-25 year-olds.
2023 Winner - KERON BENNETT-THOMAS
Growing the Game
A league volunteer, committee member, or administrator going above and beyond to support clubs and help increase the number of games played.
Cricket Innovator
Someone who has brought new ideas and/or implemented new systems to improve your club or community group.
2023 Winner - ANDY O'NEILL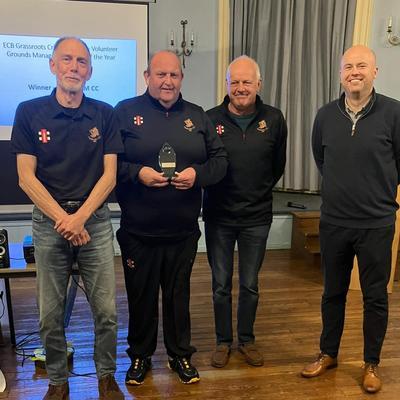 Volunteer Grounds Management Team of the Year
An opportunity to reward and recognise those volunteers who are working hard and improving the places where the game is played.
2023 Winner - CORSHAM CC GROUNDS TEAM
Lifetime Achiever
That one individual who has given many years of service to your club or community group and who you could not do without.
2023 Winner - CLEDWYN DAVIES