Women's Outdoor Hard Ball League
Women's Outdoor Hard Ball League
The Women's Hard Ball Cricket Premiership creates an opportunity for female cricketers looking to participate and compete in the hard ball version of cricket. The competition is perhaps the most diverse offer in Wiltshire, as it aims to incorporate new hard ball cricketers, regular hard ball cricketers and the more experienced county cricketers in Wiltshire.
With such a range of experiences, the competition evolves as the season progresses, ensuring that teams are placed in appropriate groups, ensuring maximum enjoyment, participation, challenge and success for every player/team.
Competition Format:
LIMITLESS WICKET T20 (May-June): The participating teams are split into randomised groups and are scheduled up to four T20 fixtures. However, these T20 fixtures have a number of variations to the usual rules, in that teams are not restricted to 10 wickets – instead, each team will face 120 deliveries, irrespective of the number of wickets lost. This rule variation maximises participation for less-experienced teams, but also encourages fantastic individual performances from more experienced players (retirement rules are in place).
REGROUPING STAGE (June): Following the conclusion of the Limitless Wicket T20 Stage, the participating teams are regrouped. This ensures that the competition remains competitive for all teams. The more experienced players are therefore continually challenged, and the less experienced players will have a greater chance to succeed and build upon their skillsets.
THE HUNDRED (June-July): To align with the exciting HUNDRED competition introduced by the ECB in 2020, the second half of the Women's Hard Ball Cricket Premiership requires teams to participate in the latest short format version of cricket. This part of the competition directly aligns to the ECB regulations (out is out) for the 'Cup Competition Group'. The 'Plate Competition Group' will have the option to adapt the rules to best suit the teams in the competition. A further 3-4 fixtures are played in this part of the competition and the winners are announced at the conclusion of the league.
SHOWCASE FIXTURE (August/September): Following the conclusion of the competition and to align with the talent pathway and regional performance structure, a showcase fixture will be staged towards the end of the summer. This showcase fixture will allow the best 16-20 players from the competition to compete in a longer format (30 overs) fixture, where County Age Group and Women's County Coaches will be present to observer the players. The fixture will also act as a 'Showcase' for Women's Cricket in Wiltshire and excite, inspire and encourage continual growth of Women's Cricket in Wiltshire for the following season.
For more information about this competition, please contact Sam Dent: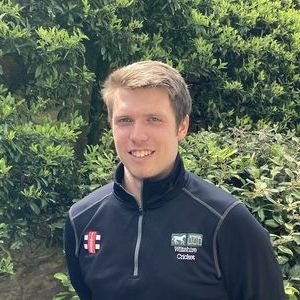 Sam Dent
Cricket Development Manager (Clubs, Programmes, Women's and Girls)