Women's Outdoor Soft Ball Festivals
Women's Outdoor Soft Ball Festivals
Soft Ball Cricket is about getting out and playing; maximum fun, minimum fuss. No pads, no hard ball, no heavy bat, no head-scratching rules. It's a game for absolutely everybody, no matter your skill level, fitness, or age. Playing time at Festivals is usually about two to four hours, so it never gets boring! (Each fixture is usually less than 1 hour).
Women's Soft Ball Cricket Festivals are a great opportunity for ladies, of all ages and experiences to participate in regular cricket fixtures that have the primary focus to socialise and have fun – results are not important. These festivals have proved to be hugely successful in helping clubs to establish their own Women's Cricket section, as well as provide a valuable opportunity to fundraise at your club.
Whilst these festivals are administrated by the dedicated Women and Girls Development Officer at Wiltshire Cricket, they are primarily hosted by cricket clubs across the county, giving them freedom to create a spectacular event, including the possibility of music, food, drinks, raffles and off-field entertainment. The festivals are a fantastic way to establish and grow the Women's Cricket Section at your club!
For festival dates and venues, please see our W&Gs Cricket Calendar.
For more information about hosting or getting involved as a player/team/club, please contact Sam Dent: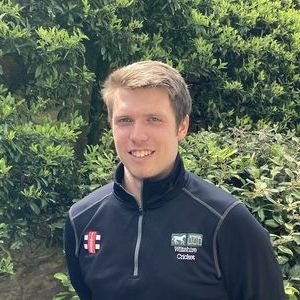 Sam Dent
Cricket Development Manager (Clubs, Programmes, Women's and Girls)