Secondary School Competition
Between Christmas and the end of the school year in July, secondary school cricket competition is split between its indoor and outdoor formats.
Indoor Competitions
Qualification for the Indoor competitions take place prior to the February Half Term holidays, with County Finals being held at the Chippenham Sports Dome during March. The boys competitions are entitled "Chance to Compete" and are played under "The 40" format of the game. The girls competitions are played under the "Lady Taverners" banner under the standard indoor rules format with the winners progressing to the Regional Finals.
Outdoor Soft Ball Competitions
The soft ball competitions are played under the "Finals Day" format with teams being drawn to participate in matches at Trowbridge CC (Boys) and Dauntseys' School (Girls) during June. Both competitions come under the "Super Eights" banner with Regional Finals for each event taking place in July. The only restriction on participation being that County Boys are not permitted to participate.
Outdoor Hard Ball Competitions
Wiltshire Cricket deliver Boys hard ball cricket matchplay through a number of different competition formats.
Firstly, the two ESCA (England Schools Cricket Association) competitions – ESCA T20 Trophy and the Inspiresport Cup. Both competitions are open to schools from all backgrounds throughout Wiltshire.
Secondly,Wiltshire Cricket's state school hardball competitions are run initially on a knockout basis, with a final's day being held at a neutral venue in July. The Wiltshire Cricket Cup is run over 20 overs with both the Under 13s and Under 15s finals being run at the same venue on the same day. Outside of the Chance to Shine competition structure, this competition is accessible for all cricketers of all levels of ability.
Finally, Chance to Shine's hardball competition "Super Eights" provides a shorter festival option for schools interested in participating in a hard ball event. This eight a side, seven overs an innings format takes place initially as a knockout competition, with the final four schools coming together during the final week of June for a round robin finals day.
For more information on all secondary school competition, including how to enter, please contact Ali Goddard: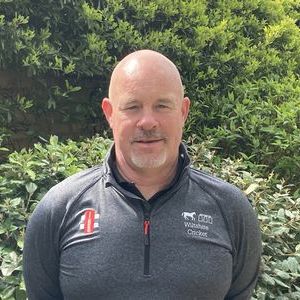 Ali Goddard
Cricket Development Manager (Schools, Junior Cricket, Coach Development)