Iestyn Lewis

—

County Safeguarding Officer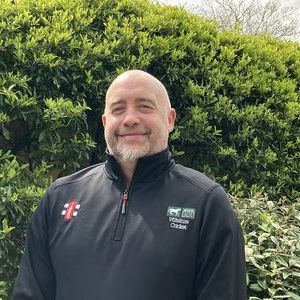 Iestyn spent most of his childhood on either rugby, football or cricket pitches, being involved in sport from before he can remember. He joined Beckington CC in the early 2000's and has been there since, becoming a member of the committee and club welfare officer within a couple of seasons. He was involved in the setting up of BCCs youth section; a now vibrant group of well over 100 young people.
Iestyn is a foster carer and adoptive parent with birth, step, foster and adopted children ranging from 28 to 4 years old.
Professionally, Iestyn is a specialist autism tutor working for Somerset County Council's autism and communication service where he is involved in the education, care and support of vulnerable young people who are unable to access mainstream education, and is also the chair of governors at a local first school where he has responsibility for safeguarding and children with SEN.
Summary of responsibilities
To help safeguard young people by assisting in the promotion and implementation of the ECBSafe Hands – Cricket's Policy for Safeguarding Childen' and the related 'Complaints and Disciplinary Procedure' at a County level, including county teams and junior team managers.
The local point of contact for Child Safeguarding matters in respect of the statutory agencies and, where necessary, to liaise with these agencies.
To provide Child Safeguarding advice and support to Club Welfare Officers.
To refer serious or complex safeguarding concerns to the ECB Safeguarding Team.